Snoop Dogg reveals true meaning behind 'quitting smoke' announcement
20 November 2023, 21:18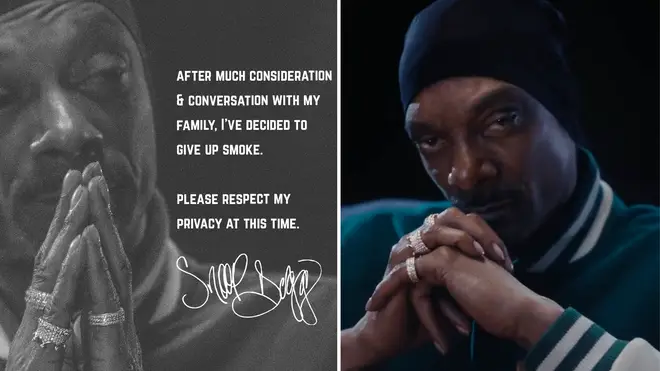 Snoop Dogg, a notorious cannabis smoker, recently revealed he had 'quit smoke' - did he actually mean it?
The rapper confused fans last week when he posted a cryptic message, with the caption: "I'm giving up smoke".
The full photo statement read: "After much consideration and conversation with my family, I've decided to give up smoke.
"Please respect my privacy at this time."
Fans were not initially convinced that he had actually quit, given how much cannabis he actually smoked.
But Snoop Dogg continued to insist he had in fact 'quit smoke', even posting an image of him looking tired with the caption 'natural high'.
Yet on Monday night, the rapper confirmed he was going 'smokeless' with 'Solo Stove', a smokeless stove.
Read More: Drop it like it's pot: Snoop Dogg claims he's 'giving up smoke' in shock announcement - but fans are unconvinced
Read More: Snoop Dogg serenaded by lone bagpiper playing one of his hits as hip hop star lands in Glasgow
Fans have been reacting to the news on social media, with one commenting "Of course it was all an ad", alongside several laughing emojis.
Others were impressed. One said: "I knew that wording was strange! "Smoke" not "smoking" lol! Nice!"
A third added: "The most clever marketing done in a hot minute!"