Summer holidays: Which countries are on the green list for quarantine-free travel?
7 May 2021, 12:03 | Updated: 7 May 2021, 18:11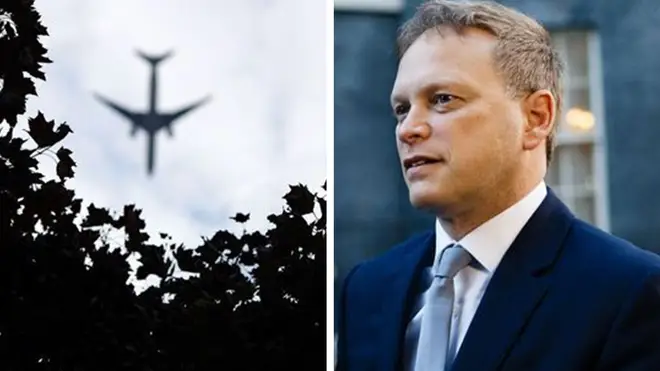 Transport Secretary Grant Shapps has announced the Government's much-anticipated green list of countries people in England can travel to from 17 May.
Speaking at a Downing Street press briefing, he said the removal of international travel restrictions was "necessarily cautious", adding: "We must make sure the countries we reconnect with are safe."
Mr Shapps said: "Today marks the first step in our cautious return to international travel, with measures designed above all else to protect public health and ensure we don't throw away the hard-fought gains we've all strived to earn this year.
"This is a new way of doing things, and people should expect travel to be different this summer – with longer checks at the borders, as part of tough measures to prevent new strains of the virus entering the country and putting our fantastic vaccine rollout at risk."
READ MORE: Holidaymakers set to find out quarantine free 'green list' destinations
READ MORE: Travel bosses blast 'too cautious' Government tourism plans ahead of traffic light system
What is the traffic light system?
Under the system nations are placed into one of three categories - red, amber and green.
In green destinations, arrivals will have to take a pre-departure test and another PCR test on or before day two of their return to the UK. No quarantine or additional tests will be needed unless a positive result comes back.
In amber countries, arrivals must quarantine for 10 days, take a pre-departure test and a PCR test on day two and day eight after their return, with the option of a "test to release" on day five to end self-isolation early.
For red destinations, travel to these countries will be restricted along the same lines as the Government's current "red list", meaning returning travellers must stay for 10 days in a quarantine hotel, as well as take a pre-departure test and a further PCR test on day two and day eight after returning.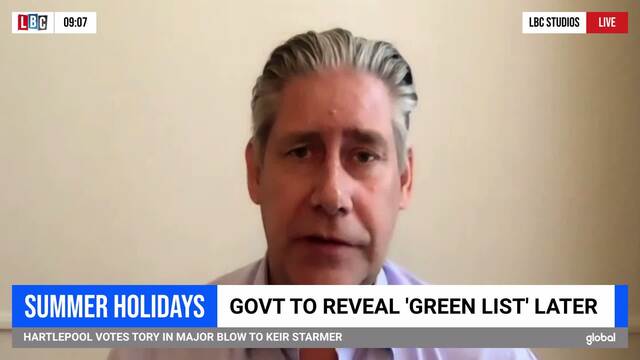 EasyJet CEO calls for restriction free travel to Europe
Which countries are on the green list?
Mr Shapps confirmed that 12 countries will be added to the green list - Portugal, Gibraltar, Iceland, Australia, New Zealand, Israel, Singapore, Brunei, the Faroe Islands and Falkland Islands.
The countries will be reviewed every three weeks, he said.
This morning it emerged the demand for flights to Portugal is surging, ahead of reports about the country earlier.
British Airways is charging £530 for a flight from Heathrow to the Algarve on 17 May, which is when the ban on foreign holidays will be lifted for people in England.
Which countries are on the red list?
Mr Shapps confirmed that Turkey, the Maldives and Nepal are the most recent countries be added to the ongoing list.
They join Angola, Argentina, Bangladesh, Bolivia, Botswana, Brazil, Burundi, Cape Verde, Chile, Colombia, Democratic Republic of Congo, Ecuador, Eswatini, Ethiopia, French Guiana, Guyana, India, Kenya, Lesotho, Malawi, Maldives, Mozambique, Namibia, Nepal, Oman, Pakistan, Panama, Paraguay, Peru, Philippines, Qatar, Rwanda, Seychelles, Somalia, South Africa, Suriname, Tanzania, Turkey, Uruguay, United Arab Emirates, Venezuela, Zambia and Zimbabwe.
The remaining countries will be added to the amber list.