Next phase of UK Covid vaccinations to begin after all over-45s offered dose
12 April 2021, 22:30 | Updated: 13 April 2021, 09:01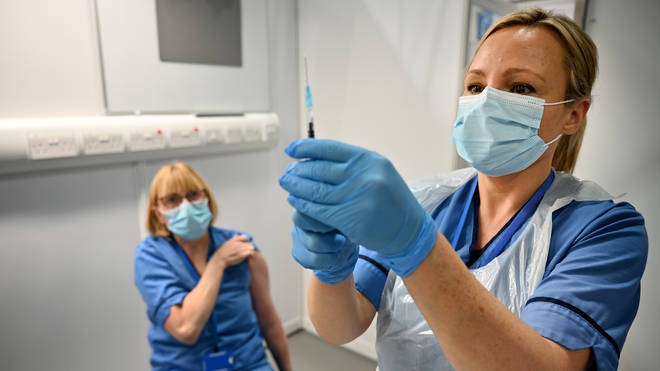 All adults in the UK aged over 45 have been offered a first dose of a coronavirus vaccine, three days ahead of schedule – allowing the next phase of the rollout to begin.
Boris Johnson hailed the "hugely significant milestone", which means all in the nine priority groups, which also covers the clinically vulnerable and healthcare workers, have had the chance to receive a dose.
It had planned to do this by April 15 and that means the UK is on course to offer every adult a vaccine by the end of July.
Now, the Joint Committee on Vaccine and Immunisation will set out how the vaccine programme will be completed, with people in their late 40s expected to be offered a jab from this week.
Mr Johnson said: "We have now passed another hugely significant milestone in our vaccine programme by offering jabs to everyone in the nine highest risk groups.
Read more: Shoppers and drinkers take advantage of new freedoms as lockdown restrictions eased
Read more: 'Largest surge testing yet' starts after South Africa variant found in South London
"That means more than 32 million people have been given the precious protection vaccines provide against Covid 19.
"I want to thank everyone involved in the vaccine rollout which has already saved many thousands of lives.
"We will now move forward with completing essential second doses and making progress towards our target of offering all adults a vaccine by the end of July."
Read more: Dates revealed for Britain's first 'vaccine passport' events
Nearly 40 million doses have been delivered since December, when the rollout began, including 32 million first jabs and seven million second doses, the Government said.
It follows fears the UK's vaccine programme would slow down after the NHS warned of a "significant reduction in weekly supply" throughout April which would limit the number of first doses offered.
Second jabs have been prioritised, and a record 475,230 people were given their second dose on Saturday, ahead of further lockdown relaxations across the UK on Monday.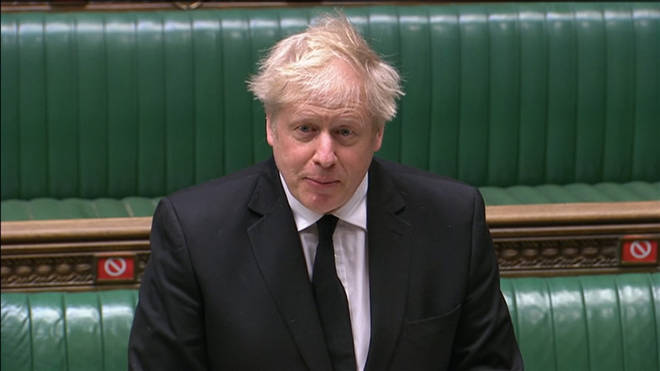 Chris Hopson, chief executive of NHS Providers, which represents NHS Trusts, said it had been an "incredible achievement".
"While there is still a way to go with our vaccination programme, we welcome the progress being made, with the jabs due to be rolled out to the over 40s this week and all priority groups now offered a first dose," he said.
"We urge everyone to take their Covid-19 vaccine when they are offered it.
"We owe a huge debt of gratitude to NHS staff and volunteers on the frontline, as well as health leaders, undertaking this huge logistical challenge to help protect us from the virus."