Polio virus detected in London after routine test at sewage works
22 June 2022, 13:34 | Updated: 22 June 2022, 17:47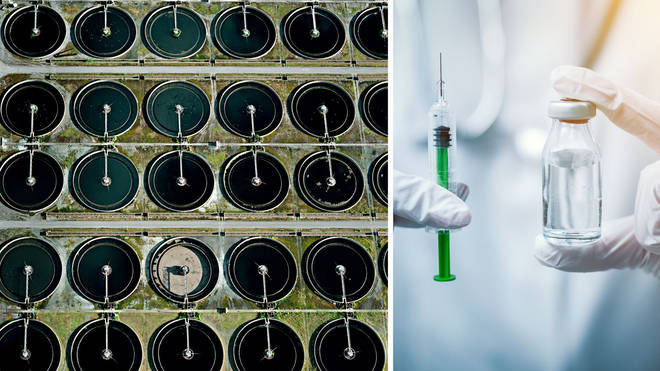 Traces of polio have been detected in sewage samples, prompting authorities to ask Brits to check their vaccination status.
They were found in a routine sewage inspection in London - but the risk to the public overall is considered to be extremely low.
Polio, which can cause paralysis in rare cases and become life-threatening, was officially eradicated in Britain in 2003.
But the Medicines and Healthcare products Regulatory Agency and UK Health Security Agency [UKHSA] found traces of it in samples collected from London Beckton Sewage Treatment Works.
The plant serves about four million people in north and east London.
A national incident has been declared as the UKHSA works to find the extent of transmission.
Dr Vanessa Saliba, consultant epidemiologist at UKHSA, said: "Vaccine-derived poliovirus is rare and the risk to the public overall is extremely low.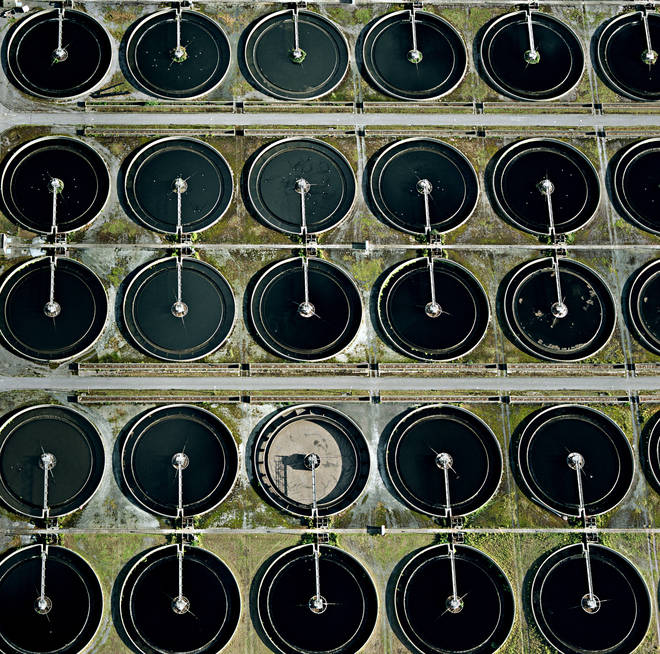 "Vaccine-derived poliovirus has the potential to spread, particularly in communities where vaccine uptake is lower.
"On rare occasions it can cause paralysis in people who are not fully vaccinated so if you or your child are not up to date with your polio vaccinations it's important you contact your GP to catch up or, if unsure, check your red book.
"Most of the UK population will be protected from vaccination in childhood, but in some communities with low vaccine coverage, individuals may remain at risk.
Read more: Failures behind Rotherham child abuse scandal revealed as 1,400 girls let down by police
"We are urgently investigating to better understand the extent of this transmission and the NHS has been asked to swiftly report any suspected cases to the UKHSA, though no cases have been reported or confirmed so far."
Prof Paul Hunter, Professor in Medicine at the University of East Anglia, said this polio virus can come from "live" polio vaccines that are not used in the UK.
"There are two types of polio, attenuated and inactivated. Attenuated vaccine still causes infection but doesn't cause the paralysis except in very rare situations. Inactivated vaccine as used in the UK doesn't cause infection," HE SAID.
"Given that the UK doesn't use live polio vaccine this infection has probably been imported from a country where live vaccine is still being used.
"In populations with low vaccine uptake of it is possible that the live polio vaccine can spread from one person to another. If this is sustained, over time (one or two years) this vaccine derived virus can mutate to become fully virulent again and can start to cause paralysis in people who have not been vaccinated.
"The positive results reported today have been detected is sewage/wastewater samples and not in humans. There have not been any paralytic cases so far.
"So at the moment there is unlikely to be any immediate risk to public health, but if such transmission continues then the risk is that the virus will eventually evolve into one that does cause paralysis.
"If that does happen then this could pose a serious risk to people who have not been vaccinated. This is the reason why the world is moving away from using live attenuated vaccines.
"Such vaccine derived transmission events are well described and most ultimately fizzle out without causing any harm but that depends on vaccination coverage being improved."
The UKHSA theorises a person was vaccinated abroad with a live oral polio vaccine, possibly in Afghanistan, Pakistan or Nigeria, and then came to the UK early this year, then shedded the virus.
They have now passed that on to other closely linked people in the north east of London, who have shedded it into their faeces.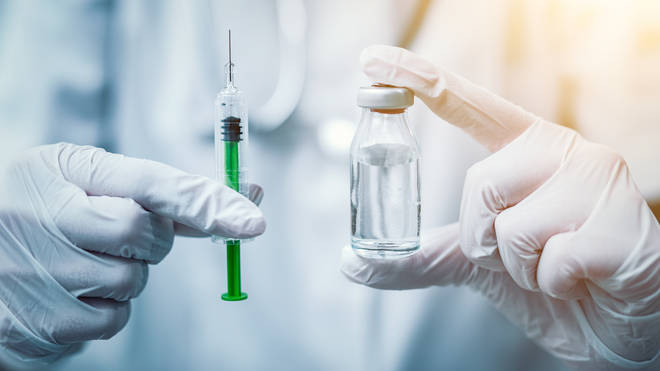 Analysts are investigating whether just one family or an extended family could be affected but it is unclear how many people need to get the virus to have it show up in sewage samples.
It is normal for the virus to be picked up as isolated cases and not detected again but experts have alerted the public after a number of genetically-linked samples were uncovered between February and May.
In the past, the virus has been brought back by a person vaccinated overseas with a live oral polio vaccine who returned or visited the UK and briefly shed traces of the vaccine-like poliovirus in their faeces.
But this virus appears to have evolved and is now regarded as a "vaccine-derived poliovirus type 2", or VDPV2.
Read more: Union slammed over outdated rail practices where 'nine workers are needed to change plug'
This strain behaves more like the naturally-occurring virus, and can spread more easily to unvaccinated people who come into contact with faeces, coughs or sneezes of an infected person.
People get vaccinated at eight, 12 and 16 weeks old, and again aged three and later at 14. All are needed to be fully-vaccinated – in London, 90% of children had the correct number of doses by aged two, compared to 95% nationally.
Just 71% in the capital were fully jabbed by age five.