2019/20 storm names revealed: Has yours made the cut?
6 September 2019, 13:11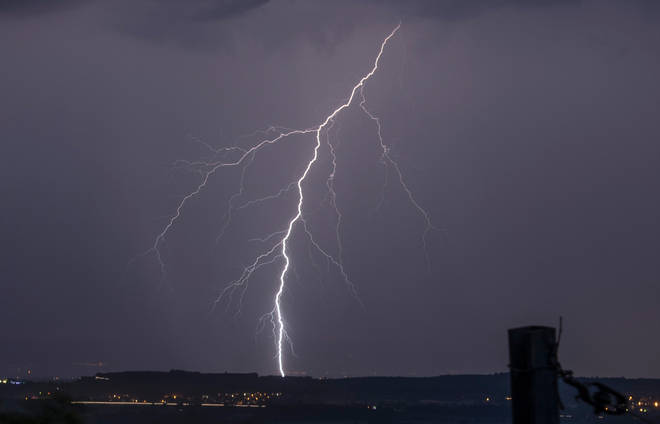 Vince, Liam, and Maura could be hitting the headlines in the UK this year after being added to the list for future storm names.
Earlier this summer the Met Office and Met Éireann received thousands of suggestions from the public after asking people to send in ideas for future storm names as part of the Name Our Storm campaign.
This year they have been joined by the Royal Netherlands Meteorological Institute (KNMI), the Dutch national weather forecasting service.
The campaign, now in its fifth year, has helped raise awareness of the potential impacts of severe weather in Britain and Ireland before it hits.
The list for 2019-20 has been compiled from these suggestions, choosing some of the more popular names along with names that reflect the three nations diversity.
Here is the full list of our future storm names.
Storm names 2019/20
Atiyah - "Gift of god"
Brendan - "Prince"
Ciara - "Dark haired beauty
Dennis - "God of wine"
Ellen - "Bright light"
Francis - "Free man"
Gerda - "God of peace and fertility"
Hugh - "Mind"
Iris - "Rainbow"
Jan - "Gracious"
Kitty - "Pure"
Liam - "Protector"
Maura - "Great"
Noah - "Rest and comfort"
Olivia - "Olive tree"
Piet - "Rock"
Roisin - "Little rose"
Samir - "A friend to talk with in the evening"
Tara - "Star"
Vince - "Victorius"
Willow - "Willow tree"
Some of the less conventional names which were dropped from the shortlist included In A Teacup, Voldermort, Apocalypse Stormageddon and Branch Wobbler.
Evelyn Cusack, Head of Forecasting at Met Éireann, said: "The naming of storms by National Met Services as well as colour coding weather warnings provides a clear, authoritative and consistent message to the public and prompts people to take action to prevent harm to themselves or to their property.
"We are overwhelmed with the huge response to our public call for storm names - please don't be too disappointed if your name hasn't been used as you will get another chance next year".
Gerard van der Steenhoven, Director General at Royal Netherlands Meteorological Institute said: "We are looking forward to working closely with the UK Met Office and Met Éireann. Storms are not confined to national borders, so it makes sense to give common names to such extreme weather events.
"As many people are travelling - sometimes on a daily basis - between our countries, the use of common names will make it a lot easier for them to appreciate the hazards represented by a large storm system. "