Actresses confront men on train over 'sexist, homophobic and offensive' chants
11 December 2019, 15:55
This is the moment a couple confronted a group of men who were chanting a graphic song on a packed train.
Josie Kemp and Lauren Soley told the group they were "sexist" and "offensive" as they sang the lyrics.
As they chanted, the two women can be heard shouting "Do you have any idea how offensive you are?"
They also ask the men, who appear to be drunk, if they would use the disgusting language in front of their "girlfriend, sister or mother".
One of the men hits back at them, yelling "oh boo hoo", while another says "don't s**t yourselves".
The argument took place on the 22:40pm Chiltern Railway service to Banbury on December 7.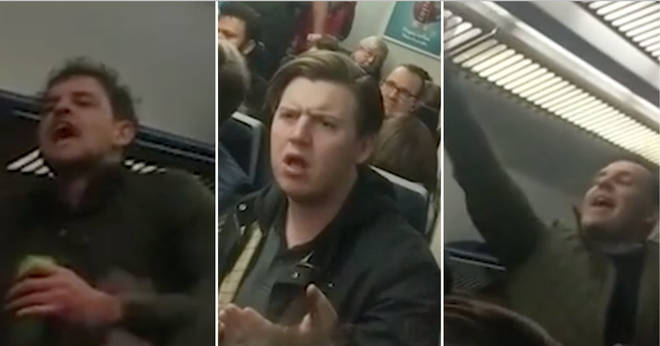 The women also confront the members of the group who hadn't said anything, telling them: "Stop your friends being sexist."
They continue: "You've got to stand up to it mate, you've got to stand up to people who are doing something wrong."
One of the men also asks the women to stop recording him, to which Miss Kemp replies "You're doing this in a public space".
She told Pink News that the men were also being homophobic during the incident.
Miss Kemp explained that after the argument, one of the men called her a "f**king lesbian."
A member of the group can be heard saying one of the other men is transgender.
He said: "He is transgender, he identifies as both male and female."
However, later the man referred to said he identified "as a lamp."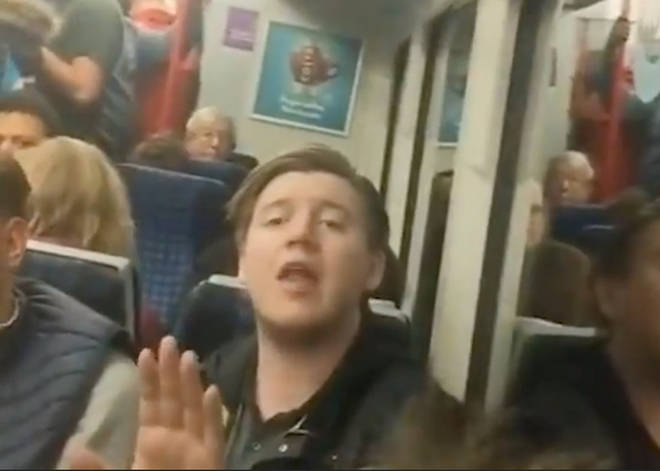 Miss Kemp also claimed that after the incident, a man on the train, who is from India, said the men had mocked his accent.
She also said he told her they made him feel "extremely uncomfortable."
A spokesperson for Chiltern Railways said: "The behaviour in the video is not acceptable, and we will fully support the investigation by the British Transport Police."
British Transport Police confirmed they were investigating the incident.
In a statement, they said: "Officers from British Transport Police are currently investigating a public order incident on board a Chiltern Trains service.
"The incident happened on board the 10.40pm service travelling between Marylebone and Beaconsfield on 7 December."
Anyone with information is asked to contact BTP by sending a text to 61016 or by calling 0800 40 50 40 quoting reference 234 of 09/12/2019.