Addison Lee Driver "Watching TV While Driving": Video
7 February 2017, 14:35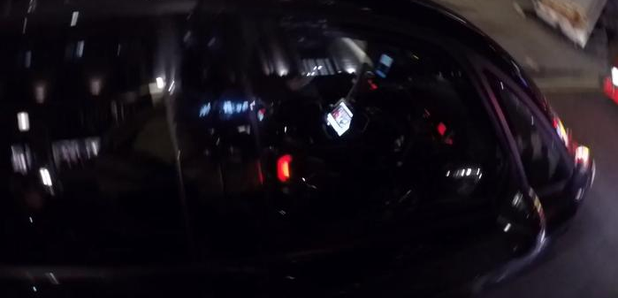 A driver for cab company Addison Lee has been caught on camera appearing to watch TV while driving through central London.
Dave Sherry, a self-appointed vigilante cyclist, spotted the driver watching video footage on his tablet on Regent Street driving up to Piccadilly Circus yesterday evening at around 6pm.
The driver wound down his window and denied he was watching television, but Mr Sherry told him it was on camera and also to put his seatbelt on.
An Addison Lee spokesperson told LBC: "We are very grateful for having this matter brought to our attention.
"We take driver behaviour very seriously and are currently investigating."
Earlier in the day. Mr Sherry had also filmed a man using FaceTime while driving.