Alex Salmond appears in court charged with serious sexual offences against 10 women
21 November 2019, 11:12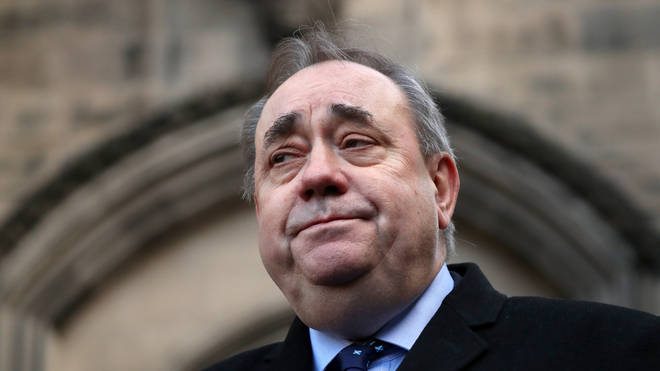 Former First Minister Alex Salmond has appeared in court facing 14 sexual charges, including one of attempted rape.
There are also 11 charges of sexual assault - one with intent to rape - and 2 of indecent assault.
The charges relate to alleged incidents against 10 different women - during his time in office and are said to have taken place between 2008 and 2014, all while he was First Minister.
Mr Salmond is accused of various assaults against women inside Bute House, the official residence of Scotland's First Minister. This is where he's claimed to have tried to rape a woman, just months before the independence referendum in 2014.
One of the alleged incidents of sexual assault is said to have taken place on the esplanade of Stirling Castle on Armistice Day in 2014, where Alex Salmond had attended a parade alongside David Cameron and Princess Anne.
Mr Salmond denies all charges against him and plead not guilty in court on Thursday.
A trial date has provisionally been set for the 9th of March 2020.
The trial is estimated to run for about four weeks.
The former SNP leader led the Scottish independence campaign, stepping down after defeat in the September 2014 vote.
Additional reporting by EJ Ward.