Fury As Cadbury Doesn't Mention Easter (Except Here, Here And Here)
4 April 2017, 09:44 | Updated: 4 April 2017, 09:48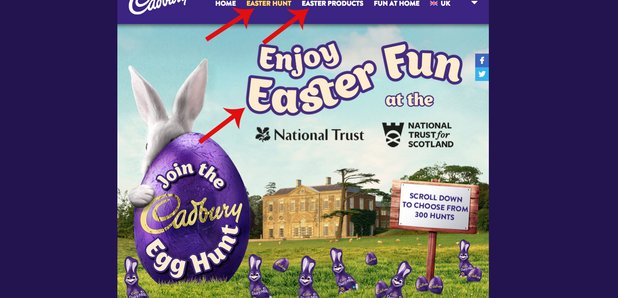 The Church of England have criticised the National Trust and Cadbury for not mentioning Easter in their upcoming Egg Hunts. Even Theresa May commented.
The Archbishop of York Dr John Sentamu commented: "To drop Easter from Cadbury's Easter Egg Hunt in my book is tantamount to spitting on the grave of Cadbury."
Prime Minister Theresa May said it was "absolutely ridiculous" that the word Easter was not being used in the name.
The only problem is... they do mention Easter. A lot.
A look at the Cadbury's Easter website - at the address easter.cadbury.co.uk - shows Easter is mentioned three times.
In big writing, it says "Enjoy Easter Fun".
The National Trust's page for the Egg Hunt also mentions Easter three times, saying the hunt guarantees "a fun-filled Easter for everyone".
But that hasn't stopped The Daily Telegraph from putting the story on its front page.