Ben Nevis rescue: ill-equipped tourists thank rescue team with whiskey, wine and chocolate
12 February 2020, 13:30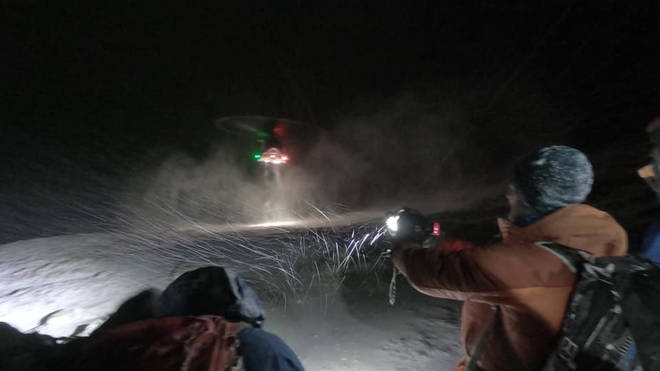 A group of tourists in trainers who were saved by mountain rescue teams on Ben Nevis have thanked them by sending them a bundle of gifts, after admitting their "significant error of judgement".
Rescuers said the group was extremely lucky to be alive after attempting to scale Ben Nevis in the Highlands with almost no suitable protective clothing, no ice axes and no traditional maps during "horrendous" weather.
The group was eventually found trapped near the 4,411ft high summit amid blizzard conditions which were at a deadly -20c with wind chill.
According to a post by Lochaber Mountain Rescue Team (LMRT), the group were trying to scale the mountain with the help of an app named What Three Words, which allowed them to plot their course to the top.
They added that they were not from the UK spoke very little English and "a lot of the information available to mountaineers and hill walkers would not have been accessible to them".
Three of them were wearing trainers when they were airlifted from the mountain.They were not experienced hillwalkers and could have easily walked off a cliff edge.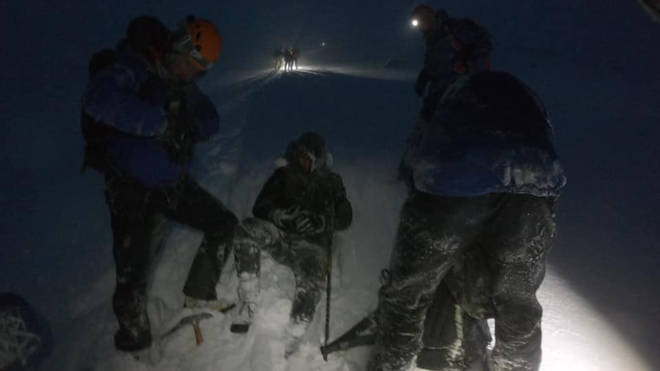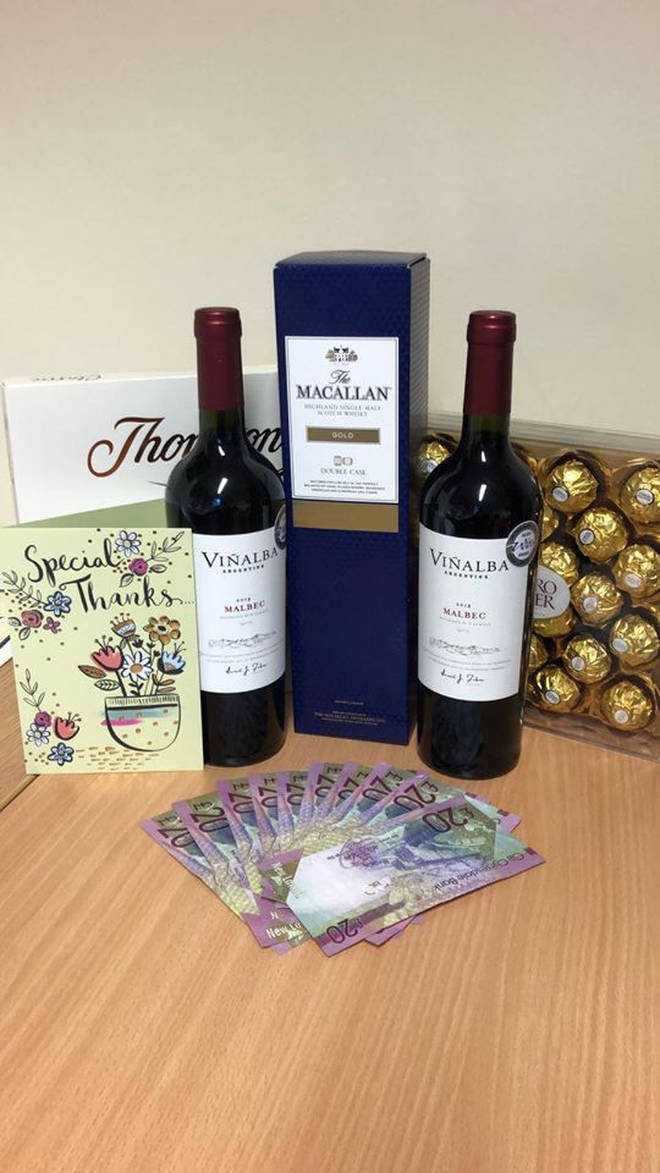 LMRT said 22 members were involved in the search operation which concluded around 7:30pm.
The team said in a statement on Facebook: "Extremely lucky people. No winter kit - no ice axes, no crampons and as far as we are aware no maps. Three of the guys were in trainers!!!!
"They were about 150 metres down into Coire Eoghainn on steep ice and if they had slipped or gone down any further consequences could have far more serious.
"Fantastic effort by the Team members to find them and get them down safely. Thanks to R151 for assistance and some great flying to get casualties lifted from Half Way Lochan."
The group was taken to Belford Hospital in Fort William and have all since been released.
In a statement, LMRT said the men had admitted a "significant error of judgement and are extremely sorry for the results of their actions".
The team posted an image on social media showing gifts from the casualties which included a card, wine, chocolates, whisky and £200.
The statement added: "These were very young guys who without any prompting made a very generous gesture which is very much appreciated.
"Not everyone rescued appreciates that we are not full-time or not paid to be at their beck and call."
They also called for the public to "cut the guys a little bit of slack" as the incident had not resulted in any serious casualties and had helped raise the profile of the work the team does and mountaineering safety.
The rescue came in the wake of Storm Ciara in which the Met Office had issued yellow weather warnings for high winds and snow.