Booked a flight with Flybe and don't know what happens next? Here's what to do
13 January 2020, 16:04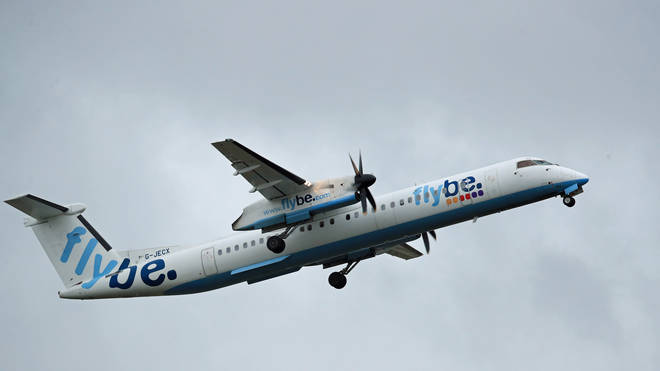 Flybe ticket holders are likely worried following the early morning announcement that the airline had collapsed - but what if you are one of them?
Europe's largest regional carrier said it had gone into administration on Thursday as a result of reduced demand for air travel amid the spread of coronavirus.
It comes just a few months after a year of continued financial problems and crisis talks about the future of the company.
During its run, the airline carried around eight million people to 170 locations across the continent each year, and based a major part of its service from regional UK airports.
So what can you do as a current ticket holder following the collapse, and how can future customers of other airlines err on the side of caution when booking?
I have already booked a Flybe ticket - what should I do?
The carrier itself stopped trading with immediate effect after its announcement on Thursday morning, meaning all flights were also subsequently grounded.
It has advised passengers to not travel to the airport unless alternative travel arrangements have been made and said it would not be taking responsibility for making the arrangements.
Check if you are ATOL protected
Air Travel Organiser's Licence (ATOL) is a UK protection scheme that covers people who have booked package holidays.
Therefore, if you have booked a package holiday through a UK travel company you should be protected.
But if you have booked the flights alone through Flybe, then you will not be covered by this.
Check your travel insurance
If you have purchased travel insurance for your trip, check your policy documents to make sure it will protect you if things go wrong with an airline.
"It's worth checking if it includes scheduled airline or operator failure as this would cover any costs you incur from Flybe going bust," Which? Travel editor Rory Boland told LBC News, adding: "Give your insurer a call and ask as many policies don't include this as standard."
READ MORE
- Which airports did the carrier fly from?
- Flybe staff find out of jobs loss from the news
- Parliament could close for five months as UK coronavirus cases rise to 90
Use a credit card
If you have booked a flight worth more than £100 and have used a credit card for the purchase, you should be protected by government legislation.
Section 75 of the Consumer Credit Act holds the credit card company equally responsible should something go wrong with the transaction.
According to Mr Boland: "This allows you to claim back the cost of the flight if [an airline] goes bust before you travel."
But for those who don't have a credit card and are planning to book a flight in the near future, you are advised to consider taking out travel insurance which specifically covers the event of an airline collapse.
What if I have already booked with a debit card?
Debit card transactions are not covered by Section 75, but a chargeback protection may help you claw back the costs.
If your purchase was under £100 and your debit card company has the protection in place, you could ask them to withdraw the money sent to the airline if it should go bust.
But this sort of protection is not part of UK law, and there are additional conditions for this - so it is advised to use a credit card and purchase travel insurance where possible.