Border Force intercepts 21 migrants attempting to land on UK beaches
21 January 2020, 11:53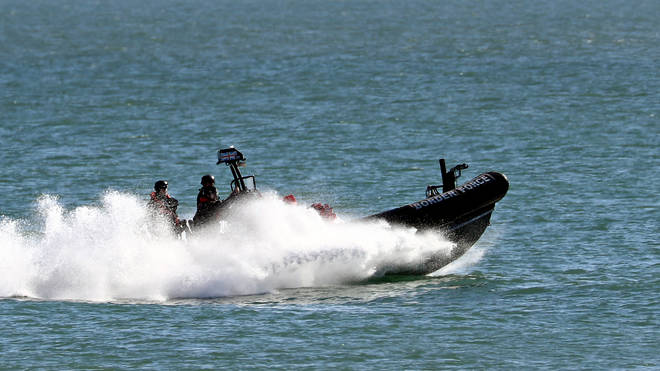 Border Force officials were called to deal with two separate incidents of migrants attempting to enter the country this morning.
The first incident happened around 4:54am this morning as a group of 11 migrants were discovered at Dover Eastern Dock, the Home Office has confirmed.
This was followed by another incident at around 6:17am in which Border Force were informed of a small boat travelling across the Channel.
A Border Force cutter was deployed and intercepted the boat near Dover. They discovered ten people, including eight men, a woman and a child, and they were brought ashore. Their nationalities have not been established, yet.
One of the men was arrested on suspicion of illegal entry to the UK. The man arrested has since been taken to a police station for questioning.
A Home Office spokesperson said: "Those who seek to come to the UK unlawfully and the ruthless criminals who facilitate journeys are all breaking the law and endangering lives.
"There has been a doubling of patrols on French beaches and drones, specialist vehicles and detection equipment have been deployed to stop small boats leaving French shores and arriving in the UK illegally.
"Individuals who reach the UK illegally should be in no doubt about our determination to return them to Europe as it is an established principle that those in need of protection should claim asylum in the first safe country they reach."
There are also reports of other migrant boats setting off from the Belgium coast this morning.
According to The Mayor of De Panne, Bram Degrieck, 14 migrants capsized off the coast near the Belgium town with six being found alive, according to local news site RTBF.
The migrants, including one Afghan and five Iranians, were arrested. They told authorities they made it back to shore by swimming.
Eight other people are said to have fled to the dunes and are currently being pursued by both Belgian and French authorities.
According to the police chief of Westksust, there could be two children among the group.
Speaking to VRT, Mr Degrieck said: "It is likely that about fifteen people went out to sea in a boat that night.
"They returned to shore, but the emergency services did not find the whole group. A number of people may have fled.
"As far as I know, this is the first time that this has happened on this scale. It is a problem that we all face."
The temperature of the water in the Channel is currently just 8C and according to De Panne police, some of the migrants could potentially be hypothermic as a result of the icy temperatures.
The De Panne coast guard reports that at 5am local time someone arrived at their office, soaked.
She allegedly said she boarded a boat with 13 other refugees and swam towards De Panne in freezing water.
Since January 2019, over 125 migrants who entered the UK illegally via small boats have been returned to Europe.
Between December 2018 and December 2019, there were 16 successful French prosecutions which have seen 30 individuals convicted.
Immigration Enforcement's Criminal and Financial Investigation team are working to gather useful intelligence from all small boat crossings.
The team is working with the NCA and police forces while working with French authorities to identify organised crime gangs who are behind the crossings.