Boris Johnson asks for "insufficient" responses to Jennifer Arcuri questions to be kept secret
9 October 2019, 18:49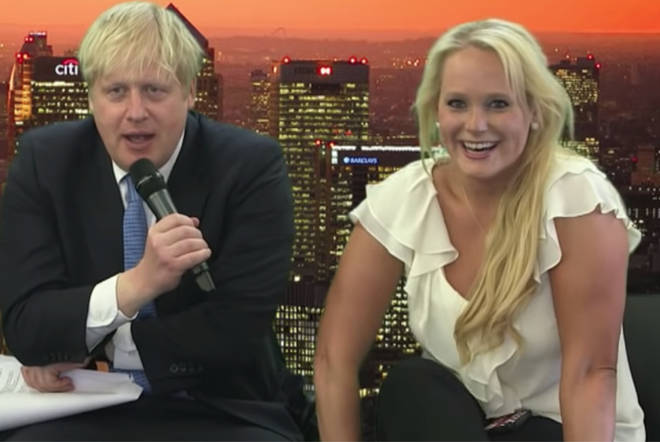 Boris Johnson's response to questions regarding his relationship with US businesswoman Jennifer Arcuri have been called "insufficient" after he asked for his answers to be kept a secret.
The London Assembly is considering its "next steps" after Mr Johnson failed to sufficiently answer queries about his relationship with Jennifer Arcuri.
Mr Johnson responded on Tuesday evening, and his solicitors have called for the evidence to be kept confidential.
However, the Assembly said it could see "nothing" that "reflects the need for confidentiality" in the papers.
City Hall had given the Prime Minister 14 days to answer its questions about his relationship with the American businesswoman.
Len Duvall, assembly member and chair of the oversight committee, said Mr Johnson had not answered all the necessary questions.
Responding to the PM's submission, Mr Duvall said: "We did finally receive a response from Boris Johnson, through his solicitors, which they have indicated may not be published.
"At this stage we are respecting that, but we are seeking further clarification.
"Nothing in the response, in our opinion, reflects the need for confidentiality. In fact, the response is insufficient as far as our request for information is concerned."
Labour has also called for the PM's response to be made public.
They said Mr Johnson should not be allowed to "hide from scrutiny".
Mr Johnson has previously accused the Assembly of "barking up the wrong tree".
Ms Arcuri spoke on ITV's Good Morning Britain on Monday to deny any reports of favouritism towards her from Boris Johnson when he was Mayor of London.
The Assembly had asked him to provide details and a timeline of all contact with Ms Arcuri while he was the mayor.
It also asked him to give an explanation of how that relationship was disclosed and taken into account in all dealings with the assembly and related bodies.
The Independent Office for Police Conduct (IOPC) is also conducting its own investigations into the allegations, he confirmed.
Those who fail to respond to Assembly summons for evidence can face up to three months in jail.