Boris Johnson to push for pre-Christmas election again despite Commons defeat
28 October 2019, 22:23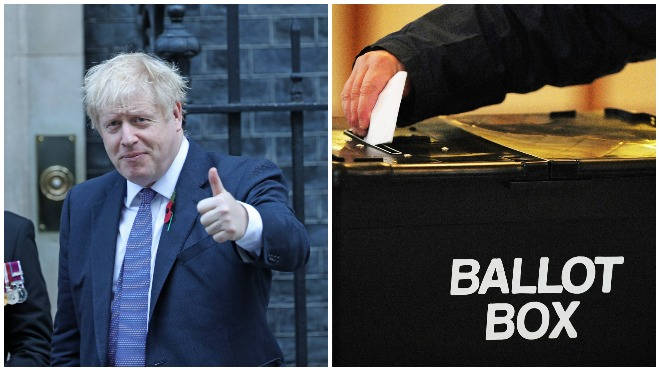 Boris Johnson is set to continue in his efforts to secure a 12 December general election following the government's latest Commons defeat.
The UK Prime Minister failed in his bid to get a two-thirds majority in the House of Commons in support of a general election on Monday under the rules stipulated by the Fixed-Term Parliaments Act.
Immediately after the defeat, Mr Johnson said he would return to Parliament on Tuesday with a "short" piece of legislation that would negate the terms of the FTPA.
This would allow the government to put forward an exact date for an election - 12 December - that would be voted on by MPs and would only require a simple majority in order to be passed.
The Liberal Democrats and the Scottish National Party had previously suggested similar legislation, however both parties said they would support a nationwide ballot on 9 December.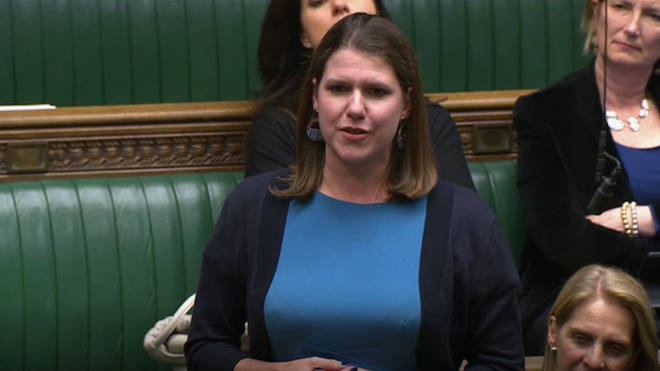 However, Mr Johnson defied the pro-Remain parties' plan by sticking to his original date.
In an attempt to keep them on side he said the government would not put the Withdrawal Agreement Bill - the plan for the UK leaving the EU - in front of the Commons again.
Reacting to the prime minister's announcement, Jo Swinson said she was "suspicious" of the decision to keep the date as 12 December and not adopt the Lib Dem/SNP proposal.
"This is a man that we just can't trust . . . assurances from Boris Johnson do not go very far," she said.
"My plan that I set out yesterday remains open. The government can table a Bill until 10pm tonight and they can put that Bill that I published yesterday forward for debate and of course if they support that then that will get through because the Liberal Democrats and the SNP agreed on that Bill."
She did not rule out supporting Mr Johnson's Bill, however she indicated she would not accept his proposed date.
Ian Blackford, the SNP's Westminster leader, said they would need a "cast-iron guarantee" that the Prime Minister would not try to bring back his Brexit deal to Parliament.
He told MPs: "It is clear that there is a desire on the Opposition benches to bring forward a Bill that can give us an election. But we don't trust this Prime Minister and we don't trust this Prime Minister for good reason."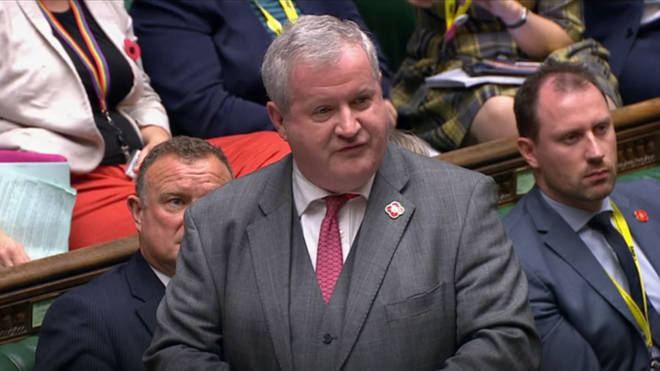 The government fell 135 votes short of the 434 needed under the FTPA on Monday evening, causing the Tory leader to tell MPs they needed to end the deadlock over Brexit.
He said: "We will not allow this paralysis to continue."
His new Bill, set for its second reading Commons debate on Tuesday, will need the support of opposition MPs if it is to pass through Parliament but is more likely than Monday's vote.
Labour Party leader Jeremy Corbyn abstained on the FTPA motion and said he would want to scrutinise whatever the government put forward to ensure No Deal cannot happen.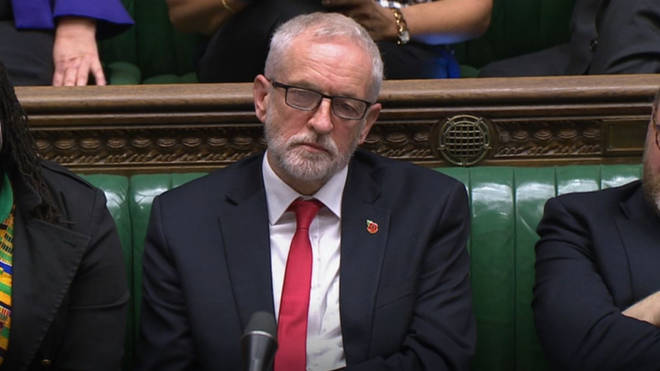 "We look forward to a clear, definitive decision that No Deal is absolutely off the table and there is no danger of this Prime Minister not sticking to his word because he has some form on these matters," he said.
Many Labour MPs are opposed to an election as they fear their seats could be at risk to opposition parties, including the Brexit Party in Leave voting areas.
Shadow Transport Secretary Andy McDonald later indicated they were unlikely to change their position and back the Government.
"I think it's very unwise to be having a general election in the run-up to Christmas," he told Sky News.
Earlier on Monday, EU leaders confirmed they would agree to an extension to Article 50 - after Boris Johnson wrote a controversial request that he refused to sign - meaning the Brexit deadline is set to move to 31 January 2020.