Boris Johnson Resigns As Foreign Secretary
9 July 2018, 15:06 | Updated: 9 July 2018, 18:24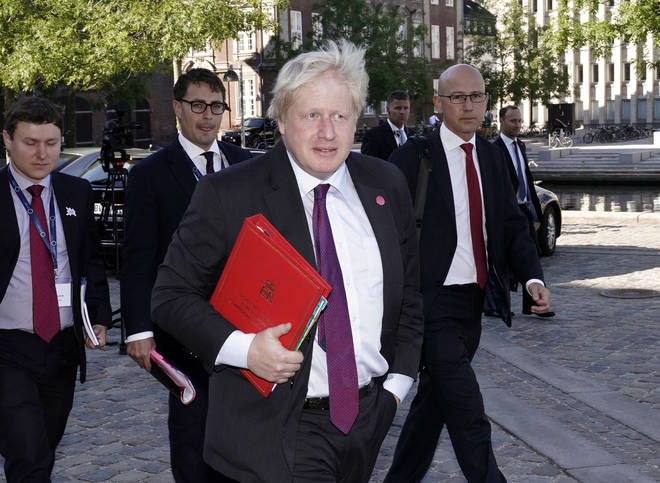 Boris Johnson has resigned as Foreign Secretary, Downing Street has announced.
His resignation was announced hours after Brexit Secretary David Davis quit his role in the government.
It follows concerns raised over Theresa May's Brexit plan which she forward at Chequers on Friday.
In a statement, a Downing Street spokesman said: "This afternoon, the Prime Minister accepted the resignation of Boris Johnson as Foreign Secretary.
"His replacement will be announced shortly. The Prime Minister thanks Boris for his work."
Mr Johnson's announcement came within 30 minutes of the Prime Minister speech to MPs inside the Commons.
His resignation sparked immediate reaction from political figures.
Former Ukip leader Nigel Farage tweeted: "Bravo @BorisJohnson. Now can we please get rid of the appalling @theresa_may and get Brexit back on track."
David Davis was partway through an LBC interview when news broke of Mr Johnson's resignation.
He responded: "I had to resign because this was central to my job and if we continue with this policy and I was still there, I'd have to present it to parliament and the House of Commons, I'd have to present it in Europe.
"I'd have to be the champion of the policy that I didn't believe in.
"That doesn't work, somebody else could do a better job than me.
"I don't think it's central to Foreign Secretary, but there you are."
In his two-page resignation letter to the Prime Minister, Mr Johnson wrote: "Brexit should be about opportunity and hope.
"It should be a chance to do things differently.
To be more nimble and dynamic and to maximise the particular advantages of the UK as an open, outward-looking, global economy.
"That dream is dying, suffocated by needless self-doubt."
He warned that, as a result, the country risks heading for a "semi-Brexit".