Watch As Shocking Brawl Breaks Out On London-Bound Flight
13 January 2017, 13:58 | Updated: 13 January 2017, 14:58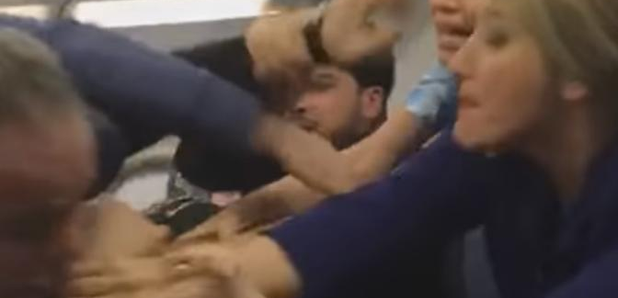 A fellow passenger filmed the fight, which broke out between two men on a Middle East Airlines flight from Beirut to London.
Video credit: YouTube/Mike Berry
The video appeared online yesterday following the flight, which is said to have taken place on Wednesday.
The two men can be seen hitting each other before being torn apart by fellow passengers and crew members.
Middle East Airlines have not responded to LBC's request for comment.