Bridge between Scotland and Northern Ireland 'wouldn't serve the public need'
11 September 2019, 13:30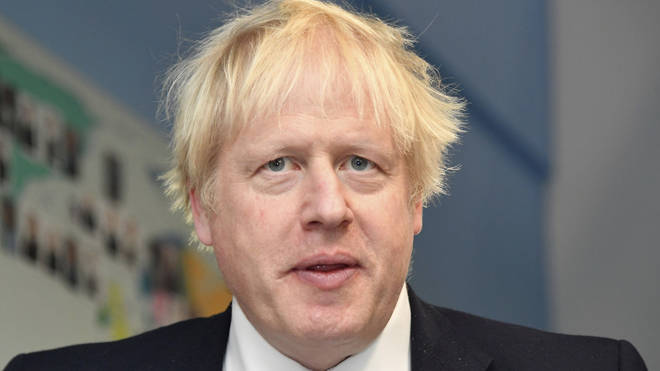 A bridge between Scotland and Ireland would run the risk of being a waste of money and not serve the needs of the public, the UK's leading engineering body has said.
The Institution of Civil Engineers responded today after Channel 4 obtained documents that showed the Treasury and Department for Transport had been asked for advice on possible costs and risks of the project.
Chris Richards, the institute's Head of Policy and Public Affairs, said today that any bridge of that sort "runs the risk of poor value for money" and "society missing out on benefits from misallocated funding."
He said: "Major infrastructure projects, such as a bridge, must address a societal need".
"Last week, the Chancellor promised that the Government's 'infrastructure revolution will be strategic and carefully planned', this is important," Mr Richards said.
"Politicians announcing infrastructure projects without proper consideration run the risk of poor value for money and society missing out on benefits from misallocated funding.
"It is important that all projects are considered in a holistic and strategic way. At their core, major infrastructure projects, such as a bridge, must address a societal need.
"If this is a serious proposal from the Government, it should put this to the National Infrastructure Commission and ask for its expert advice - the right discussions about feasibility, cost and whole-life benefits must be had.
"This would be in line with what the Chancellor promised last week. Ensuring a joined-up approach to the planning and delivery of such projects is essential.
"ICE expects that the government's upcoming National Infrastructure Strategy will avoid being simply a list of projects and priorities, and instead offer a co-ordinated plan of action to ensure that the UK maximises the full potential of any infrastructure investment.
"The public, currently, do not believe that the UK Government has a clear strategy for meeting our infrastructure needs; a National Infrastructure Strategy is the perfect opportunity to put that concern to bed."
Mr Richards' remarks come after leaked documents revealed that Boris Johnson had been exploring the possibility of a bridge joining Scotland and Northern Ireland.
The Prime Minister asked them to find out "where this money could come from" and "the risks around the project", which apparently include "WW2 munitions in the Irish Sea".
The idea was put forward by Mr Johnson last year, when he was Foreign Secretary. The Department for Transport produced a "factual paper on the subject," Channel 4 said.
A Government spokesperson told Channel 4 News: "Government regularly commissions work to examine the feasibility of projects.
"During the leadership campaign candidates spoke about a number of issues which resulted in Number 10 commissions ahead of a new Prime Minister taking over.
"This PM has made no secret of his support for infrastructure projects that increase connectivity for people and particularly those that strengthen the Union."