Watch As Bristol Police Wrongly Taser Man After Mistaking Him For Criminal
20 January 2017, 19:05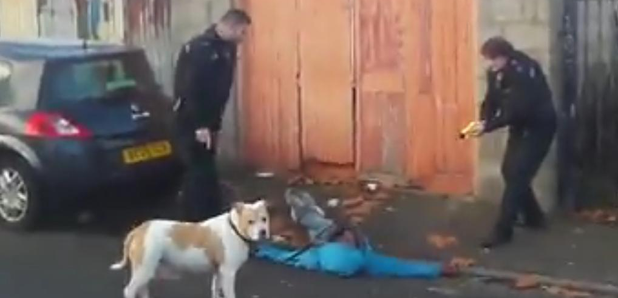 The alarming footage shows an unarmed black man, and founder of police race relations group, being tasered by police officers.
Judah Adunbi, 63, who helped found an Independent Advisory Group between police and Bristol's black community, was mistaken for a wanted man.
It is thought he argued with police officers after they demanded he reveal his name, believing he was a wanted man, during a dog walk near his home in Bristol on Saturday.
Mr Adunbi told the officers he had "done no wrong" during the exchange and went to enter his house.
The footage was captured by a neighbour who is heard shouting: "He's one of my neighbours. He's walking his dog. He's a lovely bloke."
Police attempted to block Mr Adunbi from getting into this property and when he resisted, he was tasered and collapsed to the ground.
Somerset and Avon police have said they are investigating the incident and have referred themselves to the Independent Police Complaints Commission.