British military 'on standby' to deploy to Gulf as US-Iran tensions deepen
8 January 2020, 05:34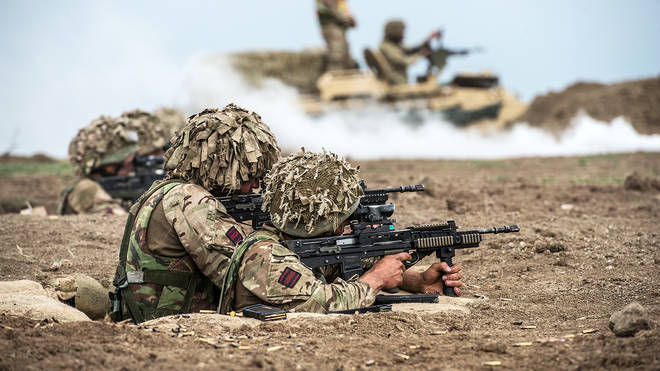 British troops, helicopters and warships are on standby to deploy to the Gulf region amid escalating tensions between the US and Iran.
Defence Secretary Ben Wallace said the Government has taken "urgent measures" to protect British nationals and interests in the Gulf following the killing of General Qassem Soleimani in a US drone strike.
The Guardian newspaper reported that "several hundred" troops had been put on standby of 48 hours for deployment in or near Iraq, who could be used to evacuate forces if the security situation in the country worsens.
Iranian forces responded on Tuesday evening by firing a salvo of missiles at Al-Asad airbase in Iraq's Anbar province, which hosts collation forces.
In a Commons statement, Mr Wallace said UK forces in the region including helicopters and ships were on standby to assist if needed, while non-essential personnel had been relocated from Baghdad to Taji.
He called for de-escalation but told MPs that he was "not going to rule out anything" when questioned on the prospect of offensive British military action.
"The UK will do what it has to do to defend its persons, its citizens and wherever it needs to do that. That is our duty," he said.
"We cannot say what is in the minds of Iran or anybody else in the future and that's why we will always reserve our right to take that decision."
"As part of prudent planning, a small team has been sent to the region to provide additional situational awareness and contingency planning assistance," he told MPs.
Two British warships are already stationed near the Gulf, the HMS Montrose and the HMS Defender, which are ready to escort British flagged oil tankers through the strait of Hormuz if required.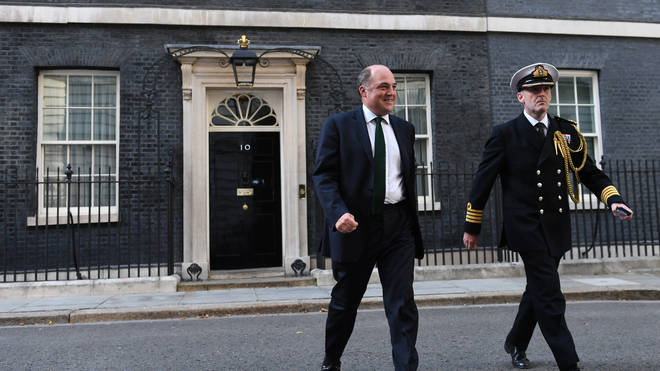 "If British civilians were killed or even military personnel as a result of Iranian or terrorist action, we would look at the response. The response would no doubt be proportionate," said Mr Wallace, as parliament returned from the Christmas break.
The military planning team deployed to the region consists of around 20 military officers who can help prepare for a range of scenarios, from an escalation of conflict with Iran to a full departure of British forces from the country.
The deployment means that the UK's overall contribution to coalition troop numbers in Iraq remains at about 400, with the majority stationed alongside Australian forces at Camp Taji.