Brother of missing Leah Croucher dies nine months after his sister vanished
18 November 2019, 15:32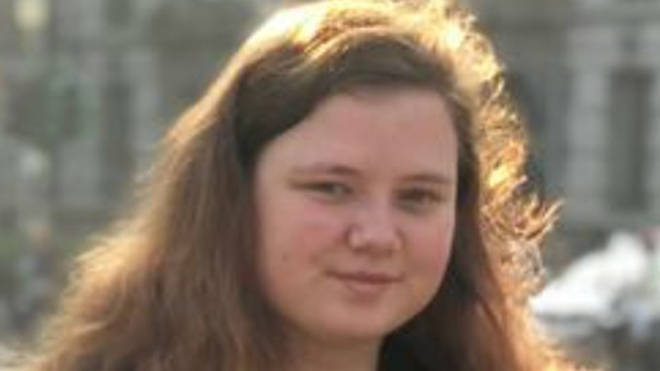 The brother of missing Leah Croucher has died at the age of 24, her devastated father has revealed.
Haydon Croucher died in hospital on Saturday, the day after the nine-month anniversary into his sister's disappearance.
Leah, then aged 19, vanished in Milton Keynes on February 15, prompting a wide-scale investigation.
She was last seen at just after 8.15am in the Furzton area of the town and was believed to be on her way to work.
In a tribute posted on Facebook, the pair's father John Croucher said he had been in contact with Haydon on Thursday to make plans to spend the anniversary of Leah's disappearance together.
He wrote: "What kind of life is it that you can speak to your son on Thursday evening to reassure him that we all feel the same sadness at Friday 15th approaching.
"9 months with no news about Leah is a terrible thing to face. We promise to meet up the following day so we can face it together. Hours later police knock at the door and tell you that Haydon is fighting for his life.
"The doctors say the prognosis is bad. You sit by his bedside and watch him deteriorate by the minute. You have to say your goodbyes. What do you say in that situation? You tell him you love him.
"You reminisce about funnier times. You beg him to come back to us. Finally you have to tell him to go and be at peace. You hold him as he slips away. To say our hearts and minds are broken is an understatement.
"Haydon was a kind, generous, funny, witty and loving person and in his words an amazingly good looking bloke. He had a huge heart. He was only 24. Too young to be gone forever.
"He has left behind two families and friends that loved him dearly. We will all miss him. Always.  Be at peace Haydon. If Leah is up there with you look after each other as always, until we get there. We love and miss you both terribly.
"Our world could not be more broken than it is now. Xxxxxx "
Thames Valley Police said officers were called to an address in San Andres Drive, Milton Keynes, on Thursday night following a report about Haydon's welfare.
Paramedics from South Central Ambulance Service attended the scene and the 24-year-old was taken to Milton Keynes University Hospital where he later died.
His death is being treated as unexplained but non-suspicious and a file is being prepared for the coroner.
Chief Inspector Kelly Gardner, deputy local area commander for Milton Keynes, added to the tributes.
She said: "Personally and on behalf of Thames Valley Police I would like to pass our sincerest condolences to the family of Haydon Croucher.
"Haydon's family continue to be supported by specially trained officers and our thoughts are with them at this saddest of times. The family have asked that their privacy is respected following this deeply shocking and tragic news.
"We would ask that people do not speculate around the circumstances of Haydon's death in order to help the family to grieve in private."
The investigation into Leah's disappearance is ongoing.
The search has involved specialist police search teams, the mounted section, police dogs, the marine unit and the National Police Air Service.
Police have visited more than 4,000 homes and interviewed 100 potential witnesses but say they have found no trace of her.
Last month a search of a lake in the south of Milton Keynes found no items relating to the missing woman.
Police have appealed for information about her movements both on the day of her disappearance and on Thursday February 14 between approximately 6pm and 7.30pm when her whereabouts are still unknown.