Buying a dog from a 'puppy farm' can lead to a £5,000 in medical bills, minister warns
2 March 2020, 20:27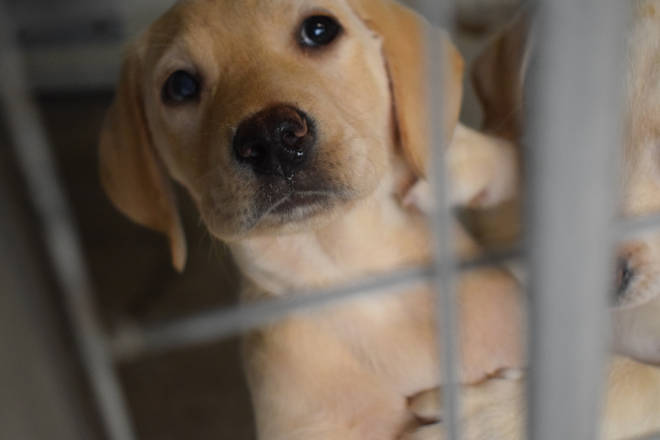 A minister has warned that buying a puppy online or from a puppy farm can cost £5,000 in vet bills, with costs of up to £1,500 in the first year.
Lord Goldsmith, the minister for animal welfare, has warned that illegal "petishing", where an online breeder advertises healthy puppies and kittens from a happy home when they are in fact from an intensive farm, can lead to huge vet bills.
He also warned of the levels of suffering experienced by animals in these farms, including separation from their mothers and unhygienic living conditions.
In the first year alone, buying a pet from an illegal farm can cost an owner £1,500.
The findings from a poll of vets have today been released by the Department for Environment, Food and Rural Affairs.
It comes as the government introduces Lucy's law next month. The law will ban the sale of puppies and kittens by third party dealers including pet shops and online traders.
Lord Goldsmith said: "I am delighted that a ban on third party sales of puppies and kittens is coming into force – it is a crucial piece of legislation that will help us tackle the abhorrent and heart-breaking trade of pets."
"Our campaign will help raise awareness of the dangers associated with buying pets online and deceitful sellers."The animals reared on puppy farms are often in awful conditions which can lead to chronic health problems, behavioural issues, and, in the most tragic cases, death.
"This simply has to stop and the public can do its bit to help.
"We urge anyone thinking about getting a pet to do the right thing.
"Do thorough research and ensure you go to a reputable breeder in the UK."