Coronavirus: 21 cases confirmed on Grand Princess cruise ship off California coast
7 March 2020, 00:25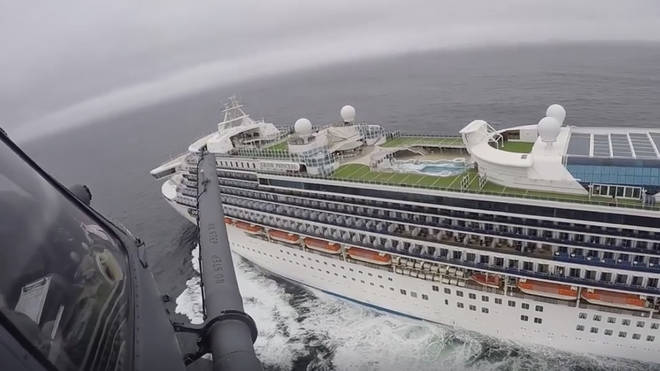 US Vice President Mike Pence has confirmed that 21 people have tested positive for coronavirus on a cruise ship off the coast of California.
The 951ft Grand Princess cruise liner has more than 3,500 people on board, including 140 UK nationals.
Of the 21 people to have contracted the disease, 19 of them are crew members. It is currently unclear if any are British.
Federal officials have been working with Californian authorities and "have developed a plan to bring the ship to a non-commercial port," Mr Pence said.
Read more: Cancer patient in race against time to get off coronavirus-stricken cruise ship
Read more: Coronavirus: More than 140 Brits stranded on cruise ship off California coast
"All passengers and crew will be tested for the virus. Those that will need to be quarantined will be quarantined. Those who will require medical help will receive it."
The Princess cruise company confirmed that 45 people were evaluated in the first round of tests.
On Thursday, footage showed a military helicopter lowering test kits on to the ship before later retrieving them for analysis.
The Grand Princess has been waiting off the coast of San Francisco under strict orders to keep its distance from the shoreline.
"The ship will not come on shore until we appropriately assess the passengers," California Governor Gavin Newsom said on Thursday.
Health authorities became concerned after a passenger on one of the boat's previous voyages reportedly died from Covid-19 in February.
Following those reports, at least another nine people who were on the same journey also tested positive for the disease.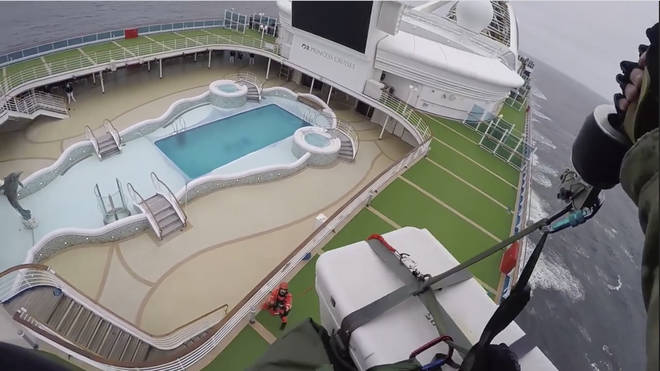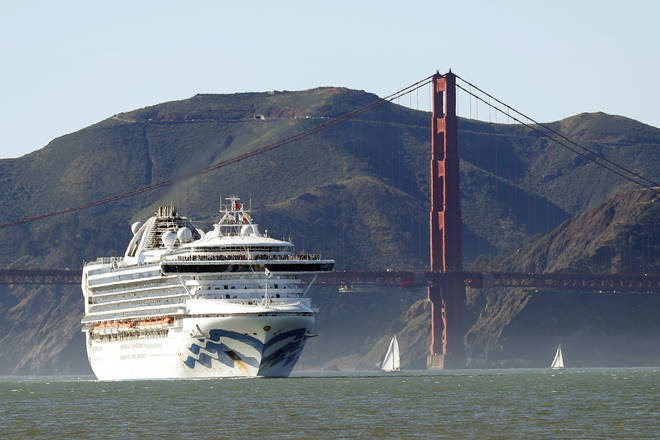 Some of those on the previous voyage remained aboard the cruise liner for its current trip.
One of the company's other vessels, the Diamond Princess, was quarantined for two weeks in Yokohama, Japan, last month because of the virus.
Roughly 700 of the 3,700 people aboard became infected in what experts pronounced a public health failure, with the vessel essentially becoming a floating germ factory.
A British man who had been on board the coronavirus-hit cruise ship became the first UK national to die from the disease on 28 February.