Charlie Gard's Father Wants "One Last Chance" To Save His Son
7 July 2017, 11:25 | Updated: 7 July 2017, 11:40
The father of terminally ill baby Charlie Gard has pleaded for "one last chance" to save his son.
It's expected Great Ormond Street will switch off the 10-month-old's life-support machine today after his parents lost a long legal battle to save his life.
Charlie suffers with a rare genetic condition, but a US hospital has offered to ship an experimental drug to the UK.
Charlie's family say there is new evidence this could work, but Great Ormond Street hospital says further treatment would not help.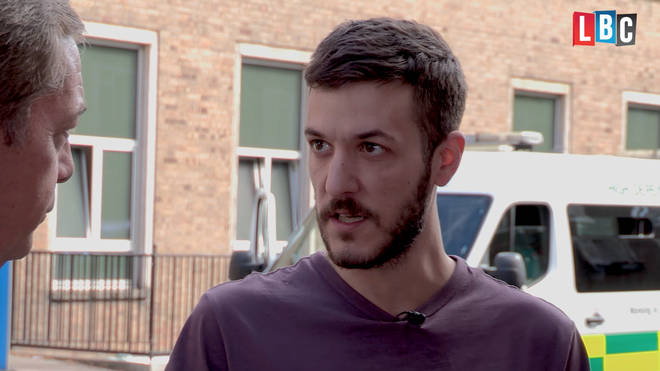 Speaking exclusively to Nigel Farage for LBC, Charlie's dad, Chris, said: "Great Ormond Street is great hospital, they do some amazing things, they're specialists in lots of areas, but they're not specialists in mitochondrial depletion syndrome.
"Five of the world leading specialists in this have said this has got a better chance of working than we previously thought.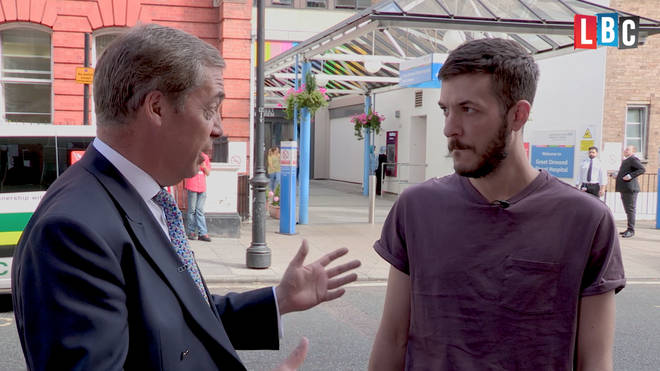 Theresa May is due to meet Donald Trump today with Charlie's case one of the topics likely to be discussed.
The US President previously tweeted he'd be "delighted" to help the 10-month-old after the tragic story made headlines across the globe.
As Chris continued, he appealed to the Prime Minister to intervene: "I would urge you to let us take our child for a treatment that could save his life.
"It seems the world is saying that Charlie deserves this chance, so I urge you to listen to the world and give my boy a chance."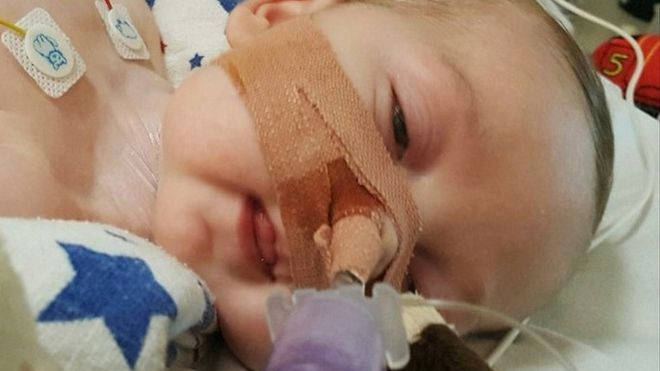 In a statement, A Great Ormond Street Hospital spokesman said: "All of us at Great Ormond Street Hospital care deeply about Charlie and his family, as we have done for our patients and their families over the generations.
"We would never breach our commitment to any patient's confidentiality, under any circumstances. So we can't discuss this very sensitive matter in public."