Children increasingly unable to eat or having nightmares over climate change
3 March 2020, 06:34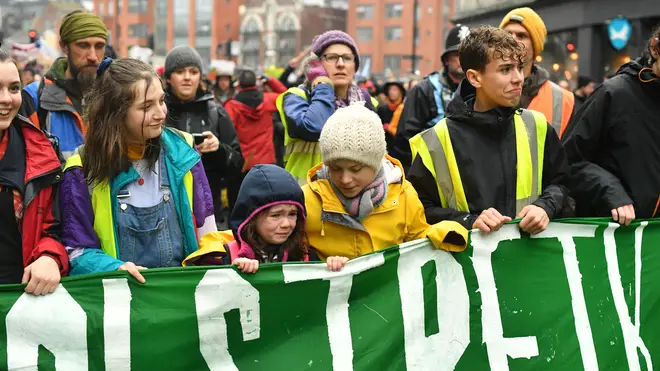 One in five children have had nightmares about climate change while more than half do not think they are being listened to on the subject, a survey has found.
A poll asked more than 2,000 eight to 16-year-olds about their concerns over climate change and found that almost three-quarters (73 per cent) were worried about the state of the planet.
Some 17 per cent said thinking about climate change or the environment had kept them awake or stopped them from eating, while 19 per cent said they had had a bad dream about global warming, the survey shows.
The majority of the children questioned (59 per cent) do not think their voice is being listened to on the issue and even more - 64 per cent - feel people in positions of power are not listening enough to the views of young people.
More than two-fifths (41 per cent) said they did not trust adults to tackle the challenges that climate change presented to the planet and the environment.
The poll by Savanta-ComRes of 2,004 children also found four-fifths thought the issue of climate change was important to them, and 58 per cent were worried about the environment and their future.
Emma Citron, a consultant clinical child psychologist, said: "Young people are clearly worried about climate change and their futures as this survey reveals.
"Public figures like David Attenborough and Greta Thunberg have helped young people to voice their worries and we have to make sure that we as adults listen to them and empower them by giving talks at school and in their communities to help them become involved in positive change.
"We all need to support them not to feel hopeless but rather to present to them hopeful and balanced messages about their futures and ensure that they get the right professional help if their anxiety is unduly high."