Coleen Rooney accuses Rebekah Vardy of leaking stories about her in WAG rift
9 October 2019, 11:01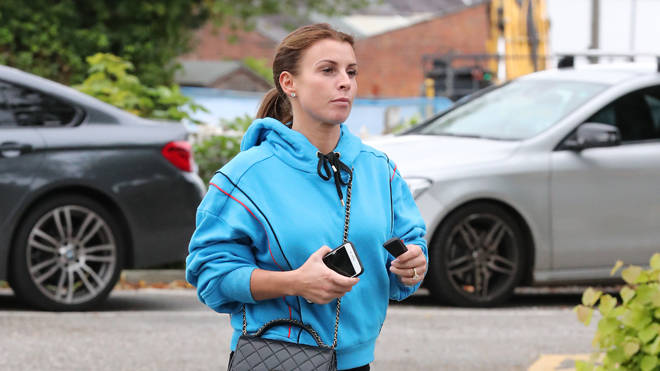 Coleen Rooney has accused fellow WAG Rebekah Vardy of leaking stories about her to a tabloid.
Wayne Rooney's wife, 33, said she had tricked Rebekah Vardy into identifying herself by blocking people from her private Instagram before posting fake stories and seeing which ones emerged in print.
In a long statement on Twitter, Coleen identified Rebekah, wife of England striker Jamie Vardy, as being the person who revealed details of her private Instagram posts to the Sun.
Coleen wrote: "There has been so much information given to them about me, my friends and my family - all without my permission or knowledge."
She said she "had a suspicion" after trying to figure out for a long time who it might be.
"I blocked everyone from viewing my Instagram stories except ONE account. (Those on my private account must have been wondering why I haven't had stories on there for a while)" Coleen wrote.
"Over the past five months I have posted a series of false stories to see if they made their way into the Sun newspaper. And you know what, they did!"
"Now I know for certain which account/individual it's come from.
"It's…. Rebekah Vardy's account."
Coleen said she had posted made-up stories about gender selection in Mexico, a story about her returning to TV, and a story about the basement being flooded at their new house.
The Sun appeared to have begun taking the stories down from its website today. Their item about the basement flooding was not available this morning. Shortly after 11am the story about gender selection was still available online.
Rebekah Vardy hit back, saying she was 'disgusted' by the claims.
In an Instagram statement, Ms Vardy said she wished Coleen had called her about the allegations before posting them on social media.
She wrote: "I never speak to anyone about you as various journalists who have asked me to over the years can vouch for."
Ms Vardy claimed that "various people have had access to my insta," suggesting someone else had sold the stories.
A representative for Rebekah Vardy added: "It isn't true, she is now very upset and stressed so has passed it to her legal team to deal with. Such a shame that Coleen didn't just call her when she had her number."
The Sun has reported on Rooney and Vardy's exchange and their article states: "Each of the stories provided to The Sun was put to Coleen's representatives before publication, and on each occasion they declined to comment."