Convertible pulled over with entire double bed wedged in back seats
6 November 2019, 08:10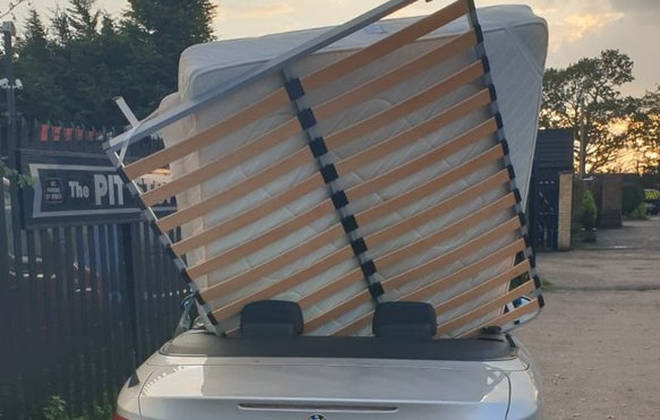 Police were stunned after pulling over a driver who was transporting an entire double bed in the back of her BMW convertible.
The woman, who was also uninsured, told police "it's wedged in the seat so it's okay" when she was stopped in Essex on Tuesday.
She was spotted on the A133 at Little Bentley in Essex.
In a tweet writing about the "insecure load," the force also added the face palm emoji.
A spokesman said they "stopped the driver and gave them strong words of advice" before they "arranged for a third party to transport the bed frame and mattress appropriately."
The routine stops, carried out in Basildon and Clacton, also found a positive stop and search for drugs and two drug drivers.
Causing a danger from distribution of load in a car can lead to a £100 fine.
Essex Police have been contacted for further comment.