Britain's coronavirus death toll rises by 626 to 31,241
8 May 2020, 17:17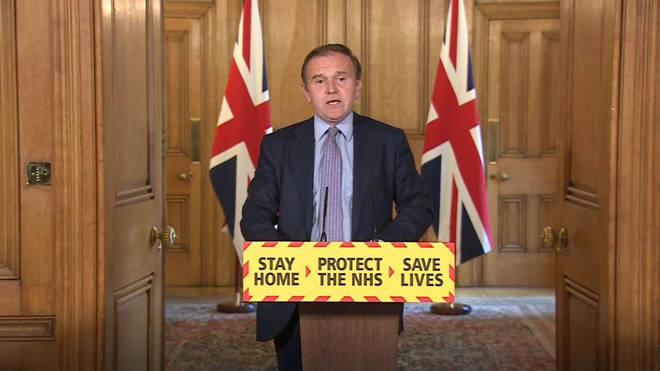 Britain's coronavirus death toll has reached 31,241, secretary of state George Eustice said today.
Mr Eustice addressed the nation for the government's daily coronavirus press conference when he confirmed the number.
He said: "Across all settings, a total of 31,241 have died, an increase of 626 since yesterday. 11,788 people in hospital, down from 12,688 yesterday."
But the number of deaths involving Covid-19 that have been registered across the UK now stands at 33,021.
This includes 29,710 deaths that occurred in England and Wales up to April 24 (and which had been registered up to May 2), according to the Office for National Statistics.
Today's figures from NHS England show that a further 3,417 hospital patients who had tested positive for Covid-19 died between April 25 and May 7 - which, together with the total figure of 33,021 registered deaths, suggests the overall death toll for the UK has now passed 36,000.
However, according to a report from the Centre for Evidence-Based Medicine released today, the peak of deaths from coronavirus in the UK was on April 8.
The reason being is that daily deaths are revised daily. When the latest number of deaths are announced numbers of all previous days are "revised upwards".
When the NHS announces deaths of a further 621 deaths "you might think that this means that (621) people died the day before, but this isn't what is reported... data shows how the deaths are distributed amongst the previous days", the CEBM added.
Figures are also made more complicated due to the fact different bodies record figures differently - for example, NHS England doesn't include deaths recorded outside hospitals.
Nonetheless, critics of the government are fearful of a relaxing of lockdown measures which are expected to be announced on Sunday.
First Minister of Scotland Nicola Sturgeon said "changing the message" could be a "catastrophic mistake".
Mr Eustice addressed speculation about the future of the lockdown.
He said: "I'm conscious that there is a great deal of speculation about what the Prime Minister might say on Sunday when he outlines a roadmap for the future and how we will evolve the current restrictions.
"The Prime Minister will outline any changes to the guidance on Sunday.
"But in the meantime, in spite of the sunny bank holiday, it is vitally important that we continue to abide by the current restrictions.
"Stay at home, protect the NHS, save lives."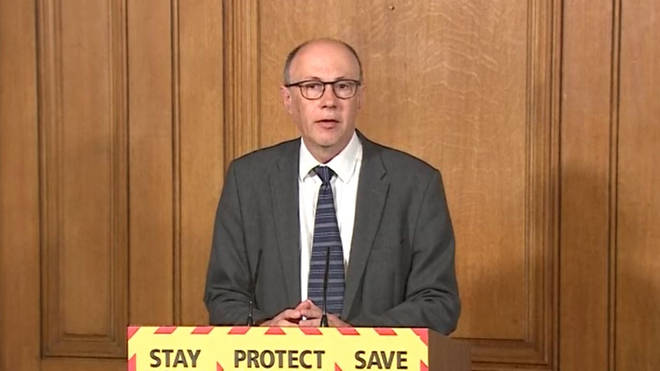 The secretary of state added that there was no need to "get worked up" about other nations in the UK taking different approaches to dealing with the coronavirus pandemic.
He told the Downing Street press conference: "The devolved administrations do have competence over these issues and some of these measures, and from the beginning some have done slightly different things to England.
"But, generally speaking we've taken similar approaches, even though there have been slight differences.
"I don't think we need to get too worked up about timings of different announcements, Scotland made some comments last week, Wales has today.
"The Prime Minister will be setting out his approach and that road map and how we intend to evolve these restrictions on Sunday."
Professor Stephen Powis was asked about providing the data on how the R rate of coronavirus varies by region and if the rate has to be universally low across all four regions of the UK before lockdown can be lifted.
Prof Powis, the national medical director of NHS England, said: "I can't give you the data by region, I think what has been said of the R is it is somewhere between 0.5 and 0.9.
"Undoubtedly it will vary from place to place, and it will vary over time from place to place.
"The important thing is that as a whole that it stays below one."
More to follow...