Coronavirus: First case of Covid-19 confirmed in London
13 February 2020, 00:28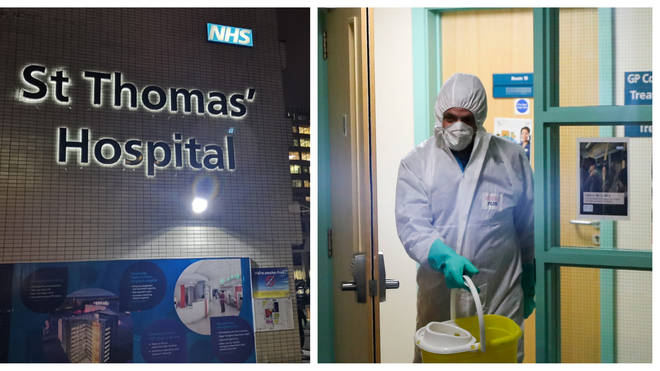 The first case of coronavirus in London has been confirmed, bringing the total number of cases in the UK to nine.
The victim is said to be a Chinese national and was diagnosed this afternoon.
Chief medical officer Professor Chris Whitty has confirmed the case.
He said: "One further patient in England has tested positive for novel coronavirus (COVID-19), bringing the total number of cases in the UK to nine.
"This virus was passed on in China and the patient has now been transferred to a specialist NHS centre at Guy's and St Thomas' in London."
A total of 1,758 people have been tested for coronavirus in the UK. This latest report brings the total number of confirmed cases to nine.
The only deaths outside mainland China are in Hong Kong and the Philippines.
More than 142,000 tourists arrive in London from China between January and March each year.
All 83 Britons who were in quarantine at Arrowe Park Hospital in the Wirral have tested negative and are thought to be leaving tomorrow.
It is understood a female mental health patient in Hove had recently returned from Hong Kong, which Public Health England (PHE) has put on the warning list.
The woman was treated at the unit for flu-like symptoms and is believed to have since left the centre.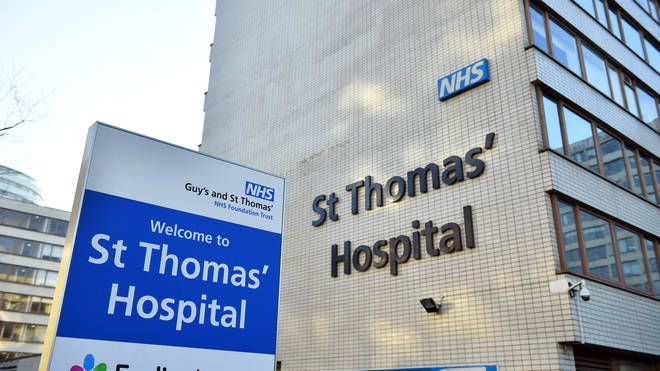 Scientific figures have played down the significance of the recent coronavirus case.
Associate professor in mathematical epidemiology at the University of Warwick, Dr Michael Tildesley said: "It has been confirmed this is a case where an individual has travelled from China and has been detected whilst in London.
"So we don't have enough evidence at this stage to say that it is spreading in London - we have had an introduction of the virus to London from an individual that has travelled from China but as yet, no reported human-to-human transmission as a result of this new case.
"It is important of course that people remain vigilant and minimise their own risk of being infected but at this stage it is too early to say the extent of the risk of onward transmission as a result of this new case."
Senior research fellow in global health at the University of Southampton Dr Michael Head said it is "not surprising" because London is a city of over 10million people.
He added: "Of the 1,750 tests carried out so far in the UK, more than 99% of those tested have been negative for the coronavirus.
"Thus, risks to Londoners and UK residents remain low though people should continue to keep an eye on guidance for the general public."
The ninth diagnosis in the UK came hours after Dr Paul Cosford, from Public Health England, said more cases of coronavirus in the UK are "highly likely".
He said there are a number of "countries of concern" and that people returning from travelling abroad could bring in further cases.
Of the nine people so far diagnosed with coronavirus in the UK, two are GPs.
Officials know that the pair worked at a nursing home, Worthing Hospital A&E and two GP practices between them.
Public Health England (PHE) confirmed on Wednesday it has traced and advised all close contacts of the two GPs, including about 12 patients.
Organisers of Mobile World Congress (MWC) have confirmed the technology show has been cancelled after a growing number of firms pulled out over coronavirus fears.
John Hoffman, chief executive of the GSMA which runs the event, said: "With due regard to the safe and healthy environment in Barcelona and the host country today, the GSMA has cancelled MWC Barcelona 2020 because the global concern regarding the coronavirus outbreak, travel concern and other circumstances make it impossible for the GSMA to hold the event.
"The host city parties respect and understand this decision."
The Chinese Grand Prix due to take place in Shanghai on April 19 has also been cancelled.
Meanwhile, Steve Walsh, the businessman at the centre of the UK outbreak of coronavirus, has said he is "happy to be home" after being given the all-clear and then discharged from hospital.
Mr Walsh, a 53-year-old scout leader from Hove in East Sussex, contracted coronavirus on a business trip to Singapore - and is linked to five other people diagnosed with it in the UK.
On his way back to the UK from Singapore, he stopped off at a ski region in France, where five other Britons were subsequently infected with coronavirus, now also known as Covid-19.
Mr Walsh is also linked to a Briton taken ill in Majorca, taking the number of confirmed cases linked to him to 11.
In a statement on his release from hospital, Mr Walsh said: "I want to give a big thank you to the NHS who have been great throughout and my thoughts are with everyone around the world who continues to be affected by the virus."
The Bank of England governor has called coronavirus "bigger than SARS" from an economic perspective.