UK can expect widespread coronavirus infections 'fairly soon', health boss says
2 March 2020, 10:11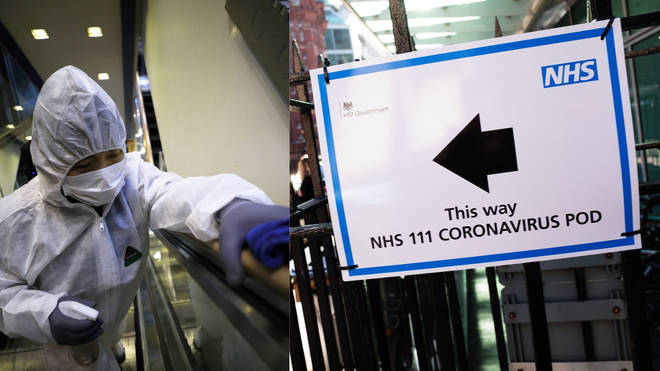 Public Health England's emeritus medical director has warned the UK can expect widespread coronavirus infections "fairly soon."
The number of UK cases has risen over the weekend to 36, and the Prime Minister will chair a Cobra meeting to announce his battle plan for dealing with the outbreak on Monday.
PHE's Professor Paul Cosford said it was increasingly likely there would be more widespread transmission of Covid-19 in the UK.
The expert also called on the public to take simple steps such as washing their hands and throwing away used tissues.
Read more: Health Secretary Matt Hancock: 'If coronavirus becomes a pandemic we can't stop it coming to UK'
He told Good Morning Britain: "The extent of infection we are seeing in other countries suggests it is likely that we will see more widespread infection in the UK and that is what we have to be prepared for.
"We should expect at times that might be quite challenging for us, it is therefore very important that we do everything we can to reduce the spread of infection.
"At the moment, the vast majority of cases we see in the UK are still linked to countries where there is more widespread infection, either in Italy or south-east Asia.
Read more: Coronavirus: What is a pandemic and how is one declared?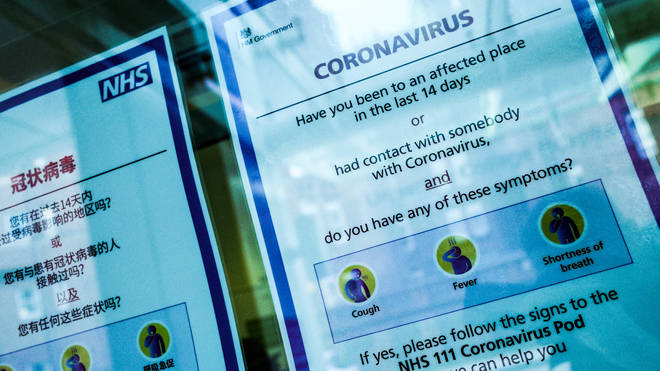 "It is true to say there is a small number now where it is much more difficult to find that link, and that is leading us to think we may well see more widespread infection in the UK fairly soon.
"It could happen in the next few days or it could take a little longer."
Read more: Coronavirus UK: Do surgical face masks work to avoid virus symptoms?
Speaking to the BBC he said: "I think the increase in the number that we are seeing, coupled with the increases in countries nearby in Europe and of course in south-east Asia, do make it much more likely we will get more widespread transmission in the UK.
Read more: Family self-isolated due to 'people's fears' over coronavirus
"It's still the case that the vast majority of the cases we've got in the UK, we can trace a link to countries where there's infection and people returning from those countries, but we've not been able to identify that in every single case now, so that's something we are looking at extremely carefully to understand where the source of those infections may be.
"I think we now have to expect there to be more widespread infection in the UK that we will need to deal with.
"We've got to be prepared for that, we're not there yet but we've got to be prepared for it, and it will give us some challenges."
Meanwhile Shadow Health Secretary Jonathon Ashworth says he would support shutting down cities to control the spread of coronavirus.
Read more: 'Don't die, please buy' Glasgow newsagent sells out entire stock of coronavirus face masks
Speaking to the BBC, Mr Ashworth said he wanted clarity from the Government about its next steps to contain the Covid-19 virus.
Asked if he would support shutting down cities to prevent the spread within the UK, Mr Ashworth said: "If the medical advice and the scientific advice is to take measures along those lines, of course we would support them.
He continued: "It would be a move by Government so drastic that we hadn't seen it. And I'm not sure how practical it could be in reality.
"However this virus is serious and appears to spread very easily and we need to contain it and slow down the spread.
"If the medical advice is to do something like that then of course we should support it.
Read more: Brighton shop owner asks customers to wear masks and gloves amid coronavirus fear
"That is why I am keen, however, that Matt Hancock, the Health Secretary, comes to the House of Commons today after the Cobra meeting to update MPs on plans.
"We just need clarity from Government."