Cross-party talks to take place in Westminster as Gove says no-deal is still possible
30 September 2019, 00:01
With just 32 days to go until Brexit, the SNP has urged opposition MPs from all to come together and oust Boris Johnson as Prime Minister.
The Scottish National Party Westminster Leader Ian Blackford also asked parties to work together to secure an election and prevent a no-deal Brexit.
With cross-party talks expected to take place on Monday, while Boris Johnson is in Manchester at the Conservative Party Conference.
Mr Blackford warned of possible food shortages, reduced medicine supplies, and low-income families being disproportionately hit by a no-deal Brexit.
At the meeting on Monday Labour's Jeremy Corbyn is expected to say he's ready to lead an interim government.
The Lib Dems have said they won't support Mr Corbyn in his aims, but SNP MP Drew Hendry says his party will do what it takes to remove Boris Johnson.
Mr Hendry told reporters Jeremy Corbyn was not anyone's "prefered choice," but branded Boris Johnson a "far more dangerous figure."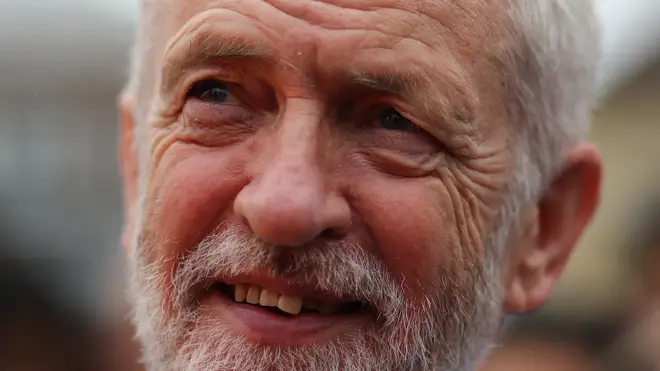 The SNP said despite Parliament having voted to rule out imposing a no-deal Brexit and to seek an extension to Article 50 from the EU if a deal had not been reached by mid-October, Boris Johnson has repeatedly said he will not ask for an extension.
On Sunday the European Unions's Chief Brexit Negotiator, Michel Barnier, said a Brexit deal could be negotiated in a matter of days if it was requested by the UK.
He also hailed cross-party talks as a "new element" which could help a deal with a Commons majority.
Mr Barnier said: "So, as I said, this cross-party dialogue is the new element which could lead to a request which we would be then willing not only to agreed to but also to implement for our future relations."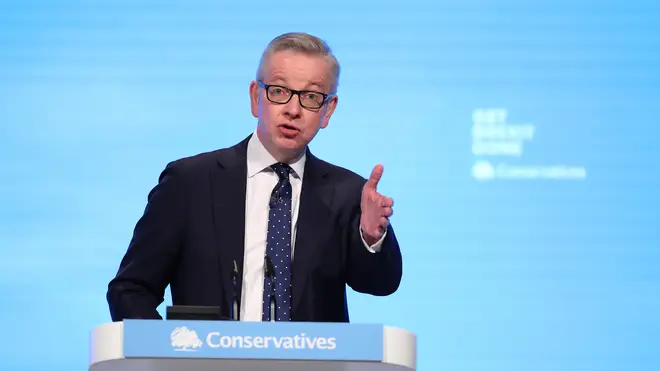 Meanwhile, Michael Gove insisted it is still possible for the UK to leave the EU without a deal by the Halloween Brexit deadline.
When asked if a no-deal Brexit was still possible Mr Gove, who is responsible for the Government's no-deal planning, replied: "Yes.
"The first thing is that I don't think any of us, particularly after the course of the last three years, can state with confidence that event X or event Y is definitely going to happen...
"We can't be certain about precisely what set of circumstances may arise in the next few days, weeks and months and there is a chance that we may have to leave the European Union without a deal so therefore we need to be ready."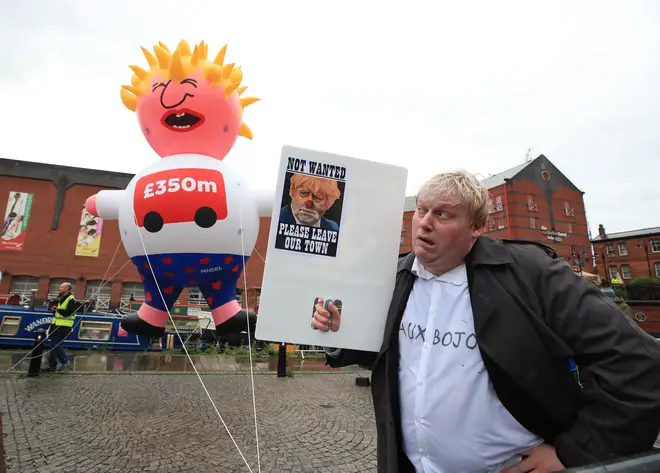 Commenting, Ian Blackford MP said: "With one month to go until the UK may crash out of the EU, I urge MPs from across the House of Commons to ramp up efforts and work together to get rid of Boris Johnson, secure an election and stop the threat of a disastrous no-deal Brexit.
"Cross-party action is now imperative to ensure the letter to secure an extension is not left in the hands of an unelected Tory leader and his cronies, who are determined to ignore the law and find a way round the Benn Act."
Yesterday, an SNP source cast doubt on the ability of Jeremy Corbyn to take over as caretaker Prime Minister.
They told the Sunday Times newspaper: "It's probably impossible to get Corbyn accepted as a caretaker prime minister but even the Tory rebels recognise that something has to be done.
"Jeremy maybe needs to recognise that he can't do it and one of his colleagues might be able to do it, but he would remain Labour's leader and candidate for PM, with the prize of removing Boris Johnson and having that election."