Cream drummer Ginger Baker dies aged 80
6 October 2019, 11:48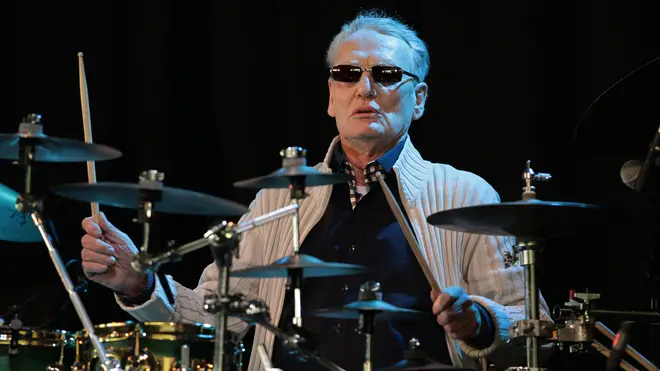 Cream drummer Ginger Baker, who played alongside Eric Clapton, has died aged 80.
The influential drummer passed away peacefully in hospital on Sunday morning, two weeks after his family said he was "critically ill" in hospital.
They later suggested he had made a recovery, tweeting that he was "holding his own" on September 29.
But on Sunday they said: "We are very sad to say that Ginger has passed away peacefully in hospital this morning.
"Thank you to everyone for your kind words over the past weeks."
Nettie Baker said her father died peacefully and without pain.
It is not yet known what caused his death, but he had previously suffered from chronic obstructive pulmonary disesase and osteoarthritis.
He underwent open heart surgery in 2016.
Baker founded Cream in 1966 with Eric Clapton and bassist Jack Bruce, releasing four albums in just two years before splitting.
Baker also experimented with percussion from across the globe, and held a long-time interest in African music.
The drummer is an inductee in the Rock And Roll Hall Of Fame for his work with Cream, a band which derived its name from the "cream of the crop" status of Baker and Clapton.
This skill would be on display in rampant solos performed by Baker, who raised the profile of drummers in rock music.
The band earned a devoted following, and released classic rock tracks like Sunshine Of Your Love, Strange Brew, and the Blues-influenced Crossroads.
In his self-assessment, Hellraiser: The Autobiography Of The World's Greatest Drummer, Baker chronicled his long-lasting drug habits, which included heroin and cocaine.