David Cameron claims Boris Johnson only backed Leave 'to help his career'
15 September 2019, 09:01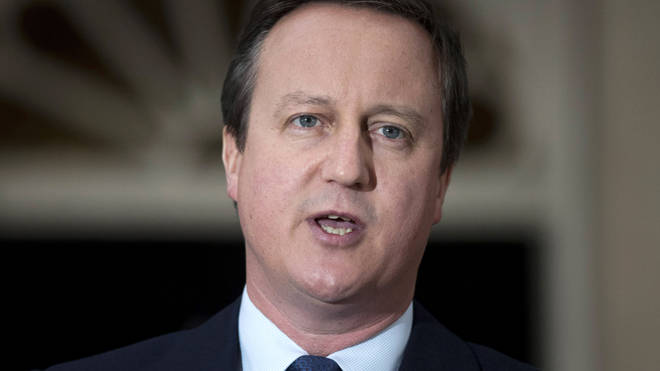 David Cameron has claimed Boris Johnson did not believe in Brexit during the referendum campaign and only backed Leave 'because it would help his political career."
Mr Cameron also accused Michael Gove of being disloyal to himself and Mr Johnson, calling him a 'foam-flecked Faragist' in an extract of his memoir published in the Sunday Times.
Of his former colleague, Mr Cameron writes: "One quality shone through: disloyalty. Disloyalty to me - and, later, disloyalty to Boris."
Mr Cameron wrote that Mr Johnson was concerned about what the "best outcome" of the referendum would be for him.
"Whichever senior Tory politician took the lead on the Brexit side - so loaded with images of patriotism, independence and romance - would become the darling of the party," he says.
"He [Mr Johnson] didn't want to risk allowing someone else with a high profile - Michael Gove in particular - to win that crown."
The former Tory leader adds: "The conclusion I am left with is that he [Boris Johnson] risked an outcome he didn't believe in because it would help his political career."
Mr Cameron also rounded on Boris's use of the infamous Vote Leave bus that carried the much-criticised claim that leaving the EU would mean £350m a week extra for the NHS.
"Boris rode the bus round the country, he left the truth at home," writes the former prime minister.
Mr Cameron also revealed heartbreaking personal details about the death of his eldest child, Ivan, saying it made him feel "as if the world stopped turning".
In his forthcoming autobiography, For The Record, the former Prime Minister writes about how he was "bursting with pride" on April 8, 2002 when his wife Samantha gave birth to the couple's first child.
Ivan was small but seemed healthy, though he was born by emergency caesarean section.
Mr Cameron writes in the book, serialised in The Sunday Times, that Ivan soon began to lose weight, was not feeding properly and was having seizures.
Ivan was diagnosed with Ohtahara syndrome, named after the Japanese physician who first observed it. Mr Cameron writes that the cause was unknown, the treatment options were uncertain and there was no cure.
"He could have 20 or 30 (seizures) in a day, lasting for minutes, or sometimes hours, his small frame racked with spasms and what looked like searing pain.
"By the end his clothes would be drenched in sweat and his poor little body exhausted."
After years of medical difficulties and round-the-clock care, Ivan died at St Mary's Hospital in London on February 25, 2009, aged six.
"Nothing, absolutely nothing, can prepare you for the reality of losing your darling boy in this way. It was as if the world stopped turning," Mr Cameron writes.
As then Leader of the Opposition, he was due at the House of Commons for Prime Minister's questions the next morning, but Gordon Brown, whose daughter, Jennifer Jane, had died a few days after she was born, adjourned the house for the day.
Mr Brown's "real warmth and humanity meant a lot to us," Mr Cameron writes.
The Camerons had three more children after Ivan, daughters Nancy and Florence and son Arthur Elwen.