David Haye recalls his historic victory over Nikolai Valuev
7 November 2019, 13:01
David Haye tells LBC News his reccolections of his historic win over Russian Nikolai Valuev, 10 years on from the night which changed his life.
Speaking to Jim Diamond the former Boxer said he's been boxing since he was ten years of age, he said the win was the moment . "it all came together."
When he was asked how he was enjoying being a promoter and a manager David said it was "very different," he said when he walks into the ring he has "no real worries."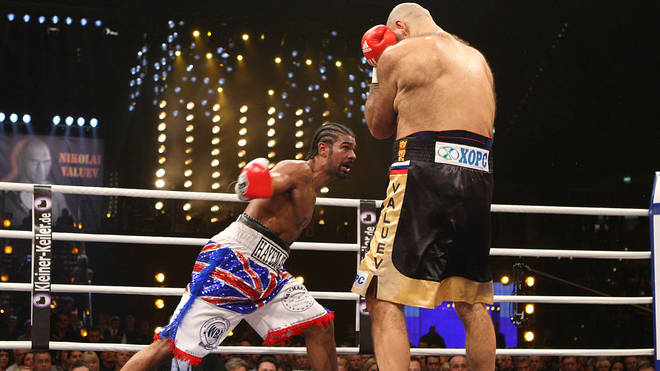 But, he added "when somebody else walks into the ring it's out of your control. You've got to sit outside the ropes and it's down to them to do their thing."
He told LBC News that Dereck Chisora is looking at fighting for the heavyweight title in February next year.
"It's a very very exciting time for Dereck."
10 years ago today the 7ft2 Russian giant Valuev was toppled and I delivered on my childhood promise to my mum that I would become World Heavyweight Champion! Vivid memories of fulfilling my lifelong ambition...what are your memories of the night? #10years #wherewereyou pic.twitter.com/FtqOw6uhmN

— David Haye (@mrdavidhaye) November 7, 2019
Moving on to this weekend's fight between social media stars Logan Paul and KSI Jim asked David what his take was.
"They're going to break box office records," David said, adding the two boxers have a huge fan base who aren't traditionally boxing fans, but "hopefully" they will become supporters of the sport.
"Any eyeballs on boxing, and anytime boxing is in the press I think is a good thing."
David said the question he gets asked the most was about when he won the World Heavyweight title against Valuev ten years ago.
"It's etched into a lot of people's memories."
"Everybody comes up to me and tells me what they were doing the night I won the Heavyweight title."
Listen to the whole interview in the video at the top of the page.