Death of a Salesman moved to Young Vic Theatre after Piccadilly ceiling collapse
7 November 2019, 16:46
The Death of a Salesman production will be temporarily moved to the Young Vic following the Piccadilly Theatre ceiling collapse on Wednesday night.
The West End theatre will remain closed after the mid-performance ceiling collapse which left several injured and many theatre goers "screaming in terror."
Thursday night's performance has been cancelled as the owners, Ambassador Theatre Group, works out "the extent of the situation."
Three special performances will be held at the Young Vic Theatre on Friday and Saturday - 8 and 9 November - as Piccadilly Theatre remains closed until further notice.
A statement from the group said: "We take the safety and security of our audiences extremely seriously and we are doing everything we can to ascertain the cause of the incident.
"We would like to sincerely thank the audience, our staff and emergency services for all of their assistance in the evacuation process."
A full house of 1,100 people were evacuated during last night's performance with the emergency services treating a number of people for minor injuries.
Screams were heard as a "huge chunk" of the ceiling in the rear upper circle ceiling caved in.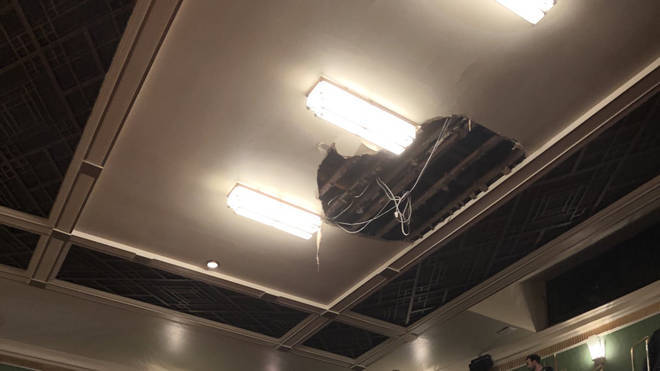 Actor Wendall Pierce emerged from the theatre to say he was "so sorry" for the incident which left four people in hospital.
The Suits star, who was playing the part of Willy Loman in Arthur Miller's play, said: "I would like to thank you all for safely evacuating.
"We apologise and we're glad that no-one's hurt, and I ask you all to come back and see our production. We're so honoured that you came tonight, we're so sorry that unfortunately this happened."
Pierce, known for his role in HBO drama The Wire and as Meghan Markle's on-screen father in Suits, suggested theatre goers head to the pub and return to see the show at a later date.
"We promise you in return we will make this a memorable evening of theatre no matter what," he said.
"So, as of now, turn to your loved ones and friends to your left and right and say 'Which pub are we going to?' and let's go there and have a memorable night in anticipation of coming back.
"I want to thank you from the bottom of my heart and all the cast want to say thank you for coming out and try to find time in the next eight weeks to return, and we promise we will give you the performance of a lifetime."
Upon hearing the news that the show will go on at another location, the actor thanked the Young Vic "for enabling [the team] to continue on this special journey."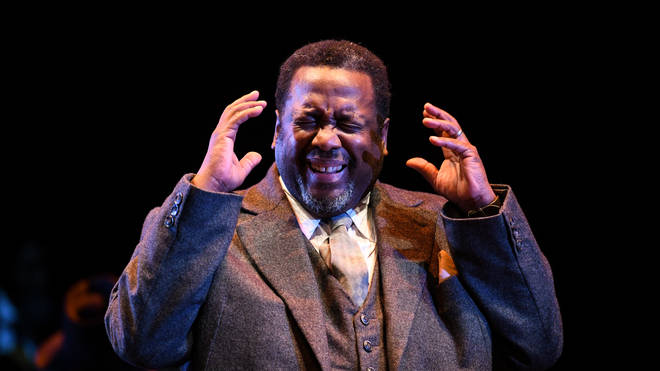 Ed Zanders, who was in the audience and captured Pierce's speech on camera, said the actor's words were "genuine" and he "fully intended" to come back.
"It was about 20 minutes into the play, and first there was a low rumble of background noise which quickly escalated into loud screaming," he said.
"I initially thought it was part of the show, but then people in the rows in front of me started to get up and run for the doors."
A further statement released on Ambassador Theatre Group's Twitter read: "Following an incident at our Piccadilly Theatre last night, tonight's performance is cancelled.
"We are ascertaining the extent of the situation, and will be providing an update on future performances as soon as possible."
People with tickets for Thursday's performance were recommended to contact the source they purchased their ticket from for an exchange or a refund.