Did The Pound Really Soar After May's Speech? Here's The Truth
18 January 2017, 08:30 | Updated: 18 January 2017, 09:05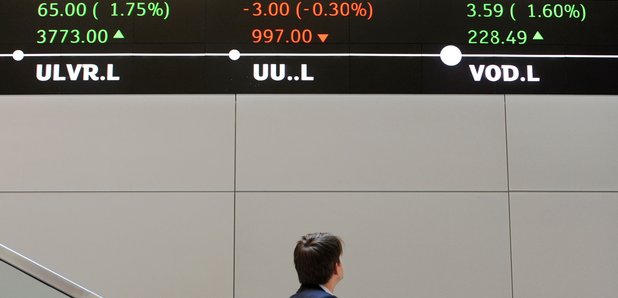 The newspapers are full of stories of how the pound soared following Theresa May's speech on Brexit yesterday. But did it really?
The Daily Mail's Alex Brummer paid a stirring tribute to Mrs May, saying her Brexit plan had sent the pound soaring.

This is the graph they are using, showing the performance of the pound against the dollar in the last 24 hours.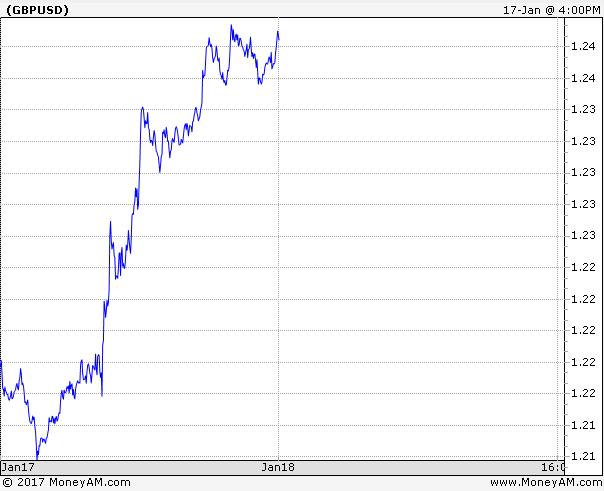 But if you look over the last year, this "spike" looks somewhat more underwhelming.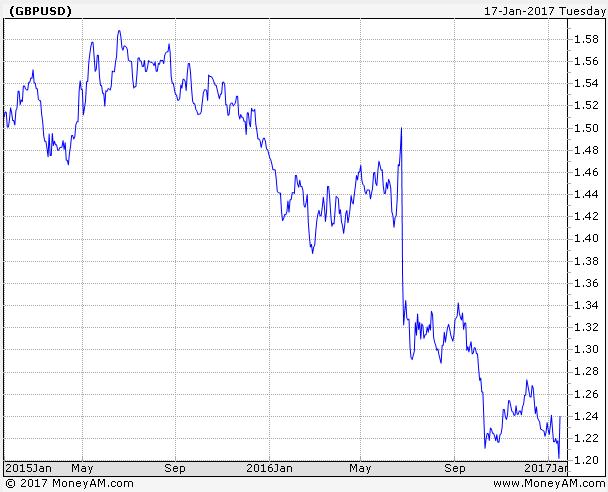 Yesterday's high actually only matches the level of the pound from earlier in January - an 11-day high. And it is a great deal lower than it was before the EU Referedum on 23rd June.
David Buik from Panmure Gordon told LBC that the mood is positive in The City, saying: "On the whole, it was pretty positive. We thought she looked full of confidence.
"The pound shot up. Obviously, the quid pro quo was there because of the heavily-weighted US stocks in the FTSE100. We lost 106 points, down to 7220. As you would expect, it was mining, tobacco, oils that were the main people who suffered.
"There were some good news stories out there. Rolls Royce, despite its fine, recovered by 5%. Standard Chartered bank opened up 6%, they got a huge shipping deal worth 1.6billion.
"The general mood was very positive because there is at last a little bit of clarity."