Disabled boy, 5, 'humiliated' in Legoland after being told to get out of wheelchair and walk
30 September 2019, 18:18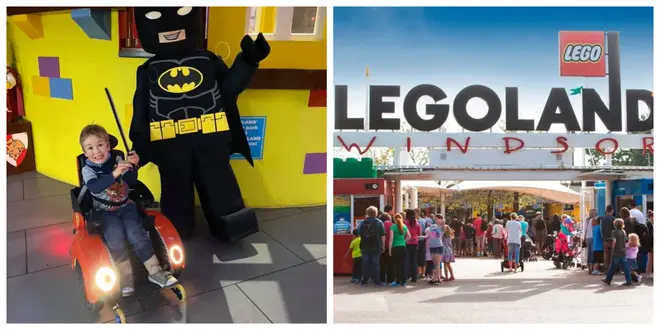 A mum is calling for Legoland to change its policy on disabled access after her son was "humiliated" when being asked to get out of his wheelchair and walk.
Sebastian Brett, five, has undergone four surgeries in the past year to treat an undiagnosed medical condition which has made it near impossible for him to walk.
After a tough year spent in and out of hospital, the Lego-mad youngster couldn't wait to meet his heroes and go on some rides during a day out with his family.
But what should have been a fun-filled day out soon turned into a nightmare after Legoland Windsor staff ordered he get out of his wheelchair to prove he could walk or he wasn't allowed on a ride.
His mum Joanna, 36, told Global's Newsroom: "In March he had an operation on his hips and ever since then he has gone from strength to strength.
"He's got this cheeky happy persona and he loves anything to do with superheroes or Ninjaga.
"We'd gone in through the wheelchair entrance when a member of staff approached us and asked if he could walk three steps.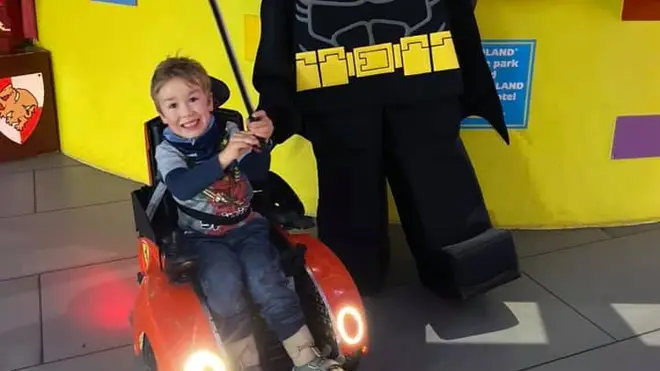 "They only let him doing it holding one of our hands because it was their evacuation policy.
"I just thought the whole policy is terrible. Absolutely terrible. If we needed to evacuate then one of us would carry him out anyway.
"But even after he'd walked three steps another woman came down and told us he it hadn't been 'satisfactory' and he had to get out of his wheelchair and do it all over again.
"We had to get out and do this parade in front of other people, it was really embarrassing. He had tired himself out the first time and I was really worried he might not make the steps the second time around.
"The Lego staff weren't very friendly either. I don't blame them for what happened and the second lady did apologise. They were just doing their jobs."
Little Sebby was able to go on the ride as he wanted had a great time, but Joanna worries it could have a lasting impact on him.
"He was really quiet the whole time this was happening and really did his best to do what they asked," she said.
"But after they had gone he asked: 'Why did they make a disabled person walk?'
"If they'd have asked him to do it a month ago he wouldn't have been able to and it would have ruined the whole day.
"We asked about disabled access before we went but weren't told about there being restrictions like this on the rides. They didn't mention he's be tested in front of people either.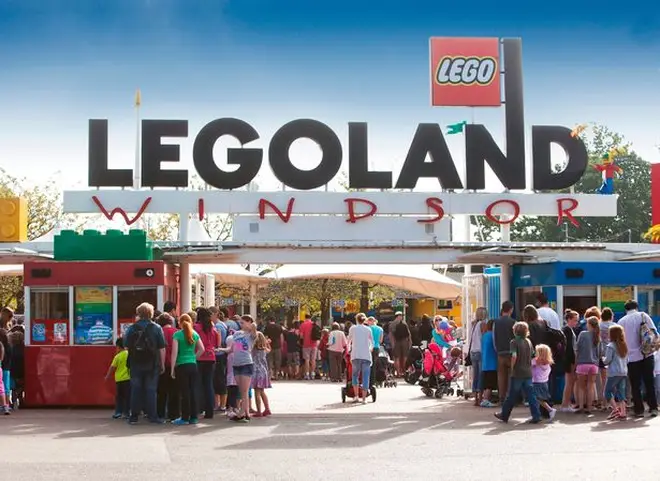 "He's young enough now that I hope it won't effect him too much but
"Fortunately he got to meet Batman after Ninjaga so that put his world to rights."
Joanna now wants to see Legoland change its policy to stop what happened to Sebby happen to anyone else.
She added: "The first place they can start is making the park more accessible. There needs to be step-free access and ways for people to get out of rides safely.
"If other theme parks can do it then Legoland can too."
A spokesperson for Legoland apologised to the family and said: "On some rides, such as Lego Ninjago The Ride, guests are required to walk unaided. This is necessary in the case of guests being evacuated from the ride, as they would be required to walk during the evacuation process. 
"On this occasion the family were asked to fulfil the necessary ride accessibility checks twice and we apologise for any distress this caused the family.
"Our team are trained to adhere to these strict guidelines, in order to ensure the safety of all of our guests."