Dominic Raab urges US to reconsider immunity for diplomats wife involved in fatal crash
8 October 2019, 20:36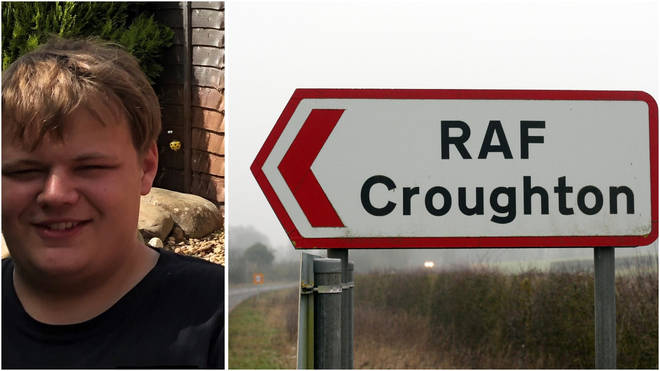 The foreign secretary's urged America to reconsider granting immunity to a diplomat's wife who's accused of causing a fatal car crash in Northamptonshire.
It's understood the husband of an American woman granted diplomatic immunity following a fatal car crash wasn't registered as a diplomat in the UK.
Anne Sacoolas left the country after a collision in Northamptonshire in August which killed 19-year-old motorcyclist Harry Dunn.
But her husband's name doesn't appear on the official British government register of diplomats, and questions have now been raised about whether she's entitled to immunity.
Foreign Secretary Dominic Raab, has met the US ambassador Woody Johnson. Mr Raab has also spoken to his American counterpart Secretary of State Mike Pompeo.
Great speaking with #UK Foreign Secretary @DominicRaab. We discussed our intentions to negotiate an ambitious future free trade agreement, ways to counter #Iran's malign influence in the Middle East, and Turkey's plans to potentially invade Syria.

— Secretary Pompeo (@SecPompeo) October 8, 2019
A Foreign Office spokesman said Mr Raab had "reiterated his disappointment with the US decision and urged them to reconsider".
The Foreign Office is also playing down suggestions her husband wasn't a registered diplomat in the UK.
Foreign Secretary Dominic Raab has met with US Ambassador Woody Johnson to urge the country to reconsider its position on the diplomatic immunity given to the suspect in the case of Harry Dunn, the Foreign Office has said.

— LBC Breaking (@lbcbreaking) October 8, 2019
Meanwhile, an online crowdfunding page set up to help Harry Dunn's family has already reached its £10,000 target.
Harry's father, Tim Dunn told the media: "With Boris Johnson saying what he did, it was nice to feel actually we were getting the support we were trying to get.
"Maybe President Trump will look at this and hopefully look in our favour."
Harry's mother, Charlotte Charles, said: "We have spoken to some American news channels, we've got others lined up. The message is clearly getting out across there.
"The messages of support we've had from the US have been immense. They're all appalled and devastated for us and disgusted that this woman has been allowed to leave the UK."