'Eight foot sinkhole' and burst main 'geyser' close Southwark Tube station
21 January 2020, 07:50
A burst water pipe has reportedly caused an 8ft sinkhole at a busy London tube station this morning leaving local residents without water.
Southwark Underground station was closed as firefighters balled to stop the flow of water on Tuesday morning.
Residents were evacuated from surrounding homes as others took to social media to complain they had no running water.
Footage from the station shows mass flooding around Southwark underground as water pours into the street and what appears to be rubble is scattered around a large hole.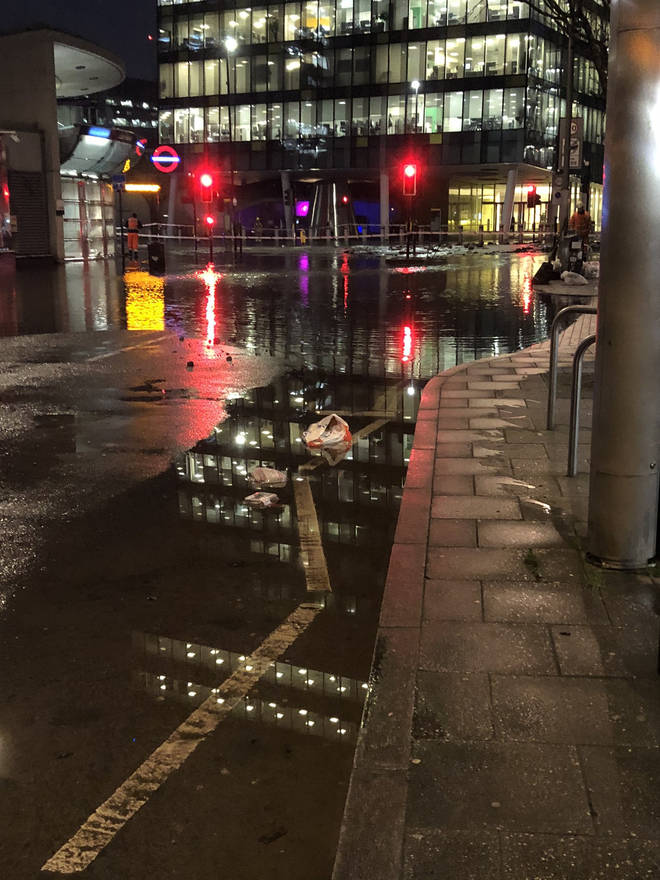 A spokeswoman for the London Fire Brigade said firefighters were working to stem the flow of water.
She said: "LFB got a call from police at 5.09am on Tuesday morning following a burst main pipe.
"Our crews are working to assist with the evacuation of residential properties and using sandbags to stem the flow of water.
"We understand the issue has ruptured a section of roadway outside Southwark Underground station, and a 30x30m section of The Cut has now been cordoned off.
"We have three-station commanders with pumping appliances on the scene, and may need to engage in pumping residential properties if the situation persists."
The spokeswoman added: "I'm not sure if the affected roadway includes the cycle superhighway, but I know how many cyclists use the path every day, so that could spark major issues for commuters this morning."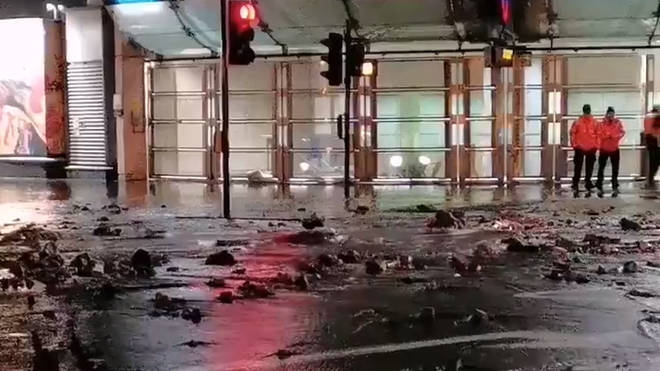 Counsellor David Noakes told local residents there was a chance those in the SE1 or SE16 area could be waking up without any water.
He said, "there was an announcement on the tube that a burst water main has closed Southwark tube."
A Thames Water spokesperson apologised to all those affected and said it was working to "fully assess" the scale of the issue.
They said in a statement the water company said: "We're sorry to anyone who's been affected by a burst to a 36-inch diameter pipe on Blackfriars Road.
"Our engineers are currently on site to isolate the burst which will stop the water and then we can fully assess the impact."