As many as half of England's pubs stay closed as police 'pray for rain' tonight
4 July 2020, 08:56
Pubs in England were welcoming their first customers in months today, opening their doors from 6am to serve pints.
But it is thought that as many as half of them have remained closed due to the difficult trading environment caused by coronavirus.
Doors of long-closed establishments were reopening today for the first time in three months, with screens in place to protect customers and staff, and social distancing measures in place.
The national chairman of the Campaign for Real Ale (Camra) said feedback from branches suggested up to half of pubs have not reopened.
Camra's Nik Antona said: "I think it's going to be difficult for pubs. "They are opening up under uncertain circumstances. They don't know if they're going to get their customers back.
"The Government have not really been helpful with their guidance, leaving it to the last minute in a lot of cases.
"What you are finding is, some of the pubs haven't even bothered opening today - they want to see what's going to happen.
"Across the country I've seen figures of up to 50% of pubs actually not opening today."
Regulars at the Toll Gate Wetherspoons pub in Turnpike Lane, north London told of getting their hands on their first pint.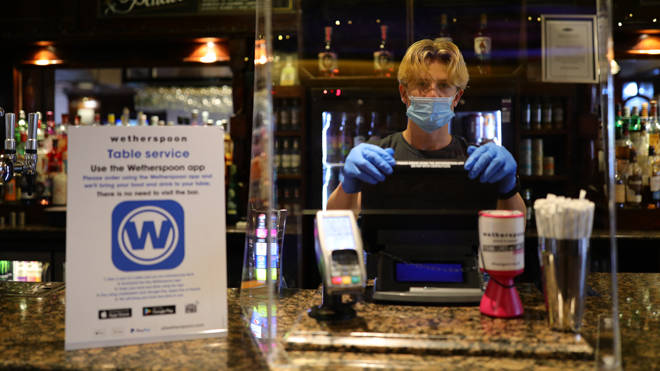 Andrew Slawinski, 54, who bought a Guinness, described his first pub pint in three months as "gorgeous".
"It's like winning the [Premier] League," he said.
Meanwhile in Chester pubs had opened, but they remained shuttered just a few miles away over the border in Wales.
The first pints were pulled at 11am in the centre of the city, as a handful of regulars trickled into The Shropshire Arms.
"Heaven," said Bert Lockley, a regular, sipping his first pint of draught Guinness for three months.
"I've missed this more than my missus when she left," Mr Lockley told the PA news agency.
"You can drink at home but you can't get this feeling anywhere else," he said.
"I was looking forward to getting my hair cut and coming here.
"But I couldn't get my hair cut, they were queuing down the street, and I came straight here."
The Shropshire Arms, a "drinkers pub" which does not do food and instead is a sports and live entertainment venue, has space for 72 socially distanced drinkers - and is fully booked on Saturday from 11am to 11pm.
Another drinker, Frank Green, sipping a pint of lager, said: "I was up early. It's been 12 weeks since I've been able to come here. This is my local.
"It's not the drink, it's the banter with everyone else.
"I felt a bit anxious coming in for the first time today.
"I think it will be fine, the landlord is very good, he doesn't stand for any nonsense."
His wife, Christine Green, said: "We will just see how it goes.
"If you get people in not playing by the rules you can just leave."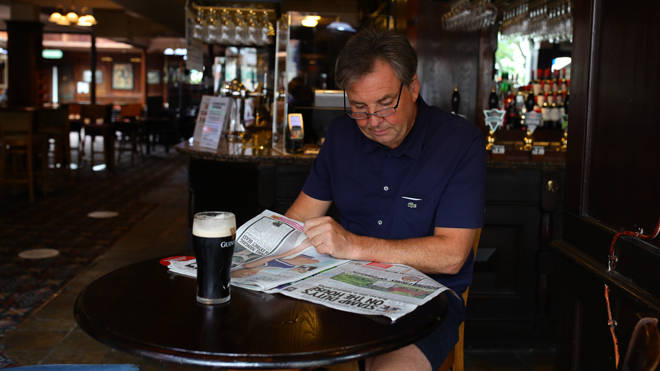 A range of measures have been implemented at the pub including contact tracing forms, Perspex screens and compulsory table service.
Chancellor Rishi Sunak welcomed the reopening of pubs.
He said: "The hospitality sector is a vital part of our economy and crucial to people's livelihoods - Britain's pubs and bars alone employ almost half a million people - which is why it's such good news that so many people are able to return to work this weekend, helping us all to enjoy summer safely."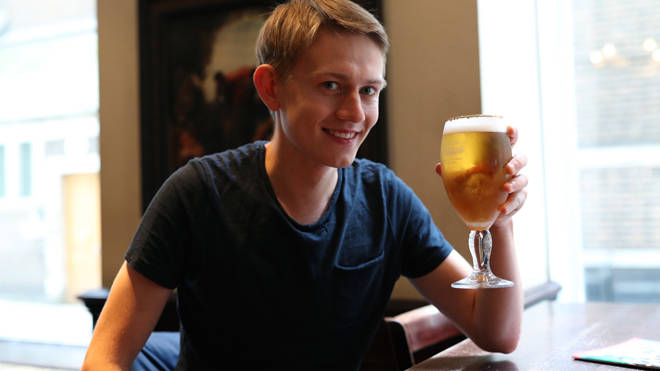 The Prime Minister warned yesterday that people must be "sensible" and stick to social distancing rules, even in the pub.
He warned people must be careful not to "blow" the progress that has been made so far in fighting the virus.
While pubs hoped to recoup takings lost during lockdown, it is expected customers will foot the bill, paying more for food and drink.
READ MORE: Follow all the latest developments LIVE
Health Secretary Matt Hancock told the Daily Mail that people were entitled to enjoy themselves at pubs but added: "You could end up behind bars if you break the law."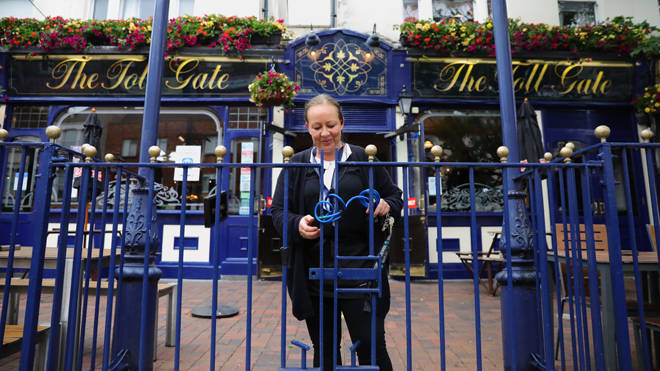 He also said he would not "shirk" from shutting pubs and restaurants again, and imposing local lockdowns if needed.
He said: "I'm no killjoy, but the virus can still kill. I don't want to see bars and pubs have to close again. I love going to the pub and enjoy a pint or two."
Rain and drizzle could dampen the spirits of people returning to pubs and restaurants in England.
Some people may be looking to head out to their favourite local hotspots, which have been shut for almost four months during the Covid-19 pandemic, but outbreaks of rain or drizzle are "likely in places", the Met Office said.
Forecaster Craig Snell said "it will be a quite cloudy and damp day for many of us", especially across the north and west - and it will turn windy towards the end of the day across parts of Scotland and Northern Ireland.
Despite the cloud, it will still be quite humid in the south and temperatures may reach 22C, Mr Snell continued.
He said: "For those in the west or the north west, they are certainly going to need a raincoat or an umbrella as there will be some rain around.
"Even in some eastern areas, we could not say it is going to be completely dry, but anyone living in East Anglia or maybe parts of Yorkshire probably has a best (chance) of staying dry, compared to the rest of the country."
The forecast comes as West Midlands Labour police and crime commissioner David Jamieson said police are "praying for rain" on Saturday as pubs and clubs stage a cautious reopening.
Mr Jamieson said while he thought people would "use good sense", it was "very bad" timing by the Government to pick a Saturday night.
He added: "The Chief Constable and I often meet in the summer, we often have a discussion about the weekends.
"It is the case that when the weather is inclement, the problems we have are somewhat reduced.
"So we are praying for rain this Saturday."