Essex lorry deaths: All victims identified, say police
7 November 2019, 13:50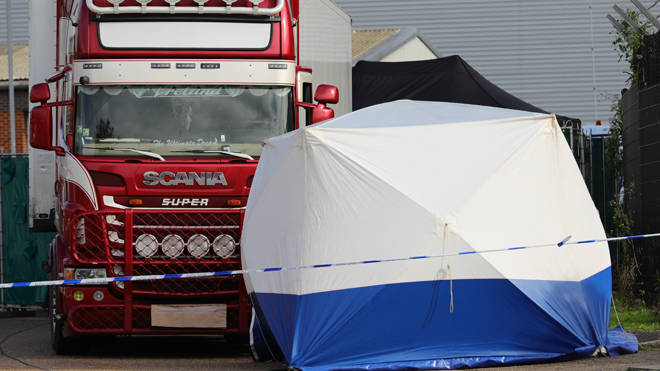 Police have identified all 39 of the victims who were found dead in the back of a lorry in Essex.
Essex Police said today that all of the migrants, who died in tragic circumstances and were found in the trailer of a lorry in Grays on October 23, had been formally identified and all of their families had been informed.
A series of files were brought before an identification commission with the assistance of Vietnamese police, Essex officers confirmed.
HM Senior Coroner Caroline Beasley-Murray said: "May I take this opportunity to offer my deepest condolences to the victims' families."
The senior officer in charge of the enquiry, Assistant Chief Constable Tim Smith said: "This is an important step in the investigation and enables us to work with our Vietnamese Police colleagues to support the families of those victims.
"It is only right that we provide an opportunity for family members to take in the news confirming the death of their loved ones before releasing any further information. Our thoughts remain with the families and friends of those whose tragic journey ended on our shores."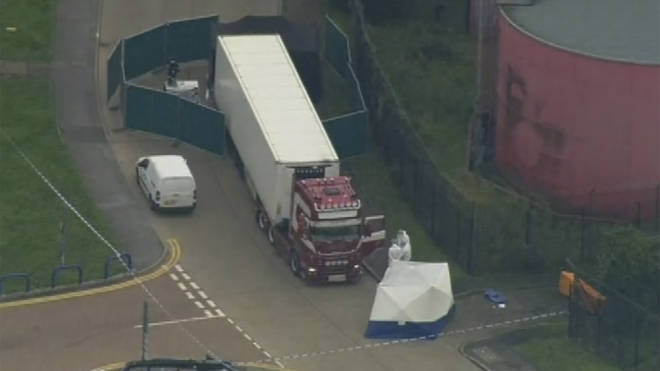 Essex Police continues to lead the investigation, working with the National Crime Agency and with police forces across Europe.
A delegation of Vietnamese officials were sent to the UK earlier in the week to help the inquiry.
The country's London embassy released a statement saying it was "in deep sorrow" over the deaths of the 39 Vietnamese nationals.
It read: "Once again, we would like to convey our profound condolences and sympathy to the bereaved families."
Vietnam's police force have arrested 11 people in connection with organised people smuggling operations, whilst two people in the UK have been charged.
Meanwhile, efforts are being made by Essex Police to extradite 22-year-old Eamonn Harrison to the UK from Ireland.
The Newry, County Down, resident was charged with 39 counts of manslaughter, as well as human trafficking and immigration offences, after appearing at Dublin High Court on Friday.
Also charged with 39 counts of manslaughter was the driver of the lorry Mo Robinson, 25.
He appeared at Chelmsford Magistrates' Court on October 28 and faced additional charges of conspiracy to traffic people, conspiracy to assist unlawful immigration and money laundering.
Officers have urged Ronan Hughes, 40, and his brother Christopher, 34, to hand themselves into authorities due to their alleged links to the road haulage and shipping industries.
The Northern Irish pair are wanted on suspicion of manslaughter and human trafficking.