Extinction Rebellion plan to shut down City Airport in "biggest" protest yet
8 October 2019, 22:39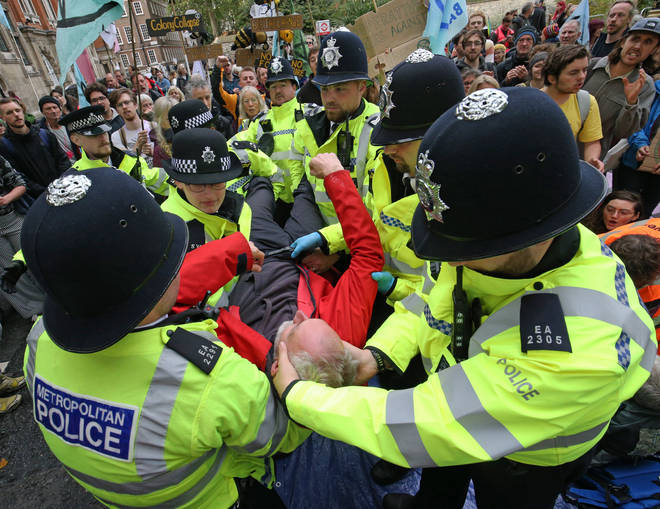 Extinction Rebellion have announced their plans to shut down City Airport as part of their two weeks of action across the globe as the environmental group.
The group branded the move their "biggest action of the rebellion" suggesting they planned to "peacefully occupy City Airport terminal" for three days later this week.
The announcement comes following two days of protests in Central London, which saw demonstrators chaining themselves to vehicles to block intersections and glueing themselves to government buildings.
Police said they have arrested around 600 people on Monday and Tuesday.
In a message to members, the group said over 100 protesters had already agreed to take part in the airport action which starts on Thursday, including "several co-founders" of the protest movement.
The group said their plan was to conduct a "Hong Kong style occupation" of the terminal building, where protesters would lay, sit or glue themselves to the front of the departure and arrivals gates.
If that fails, Extinction Rebellion said, activists will block the DLR station and road outside the airport terminal building, to make the group's "13th site".
A spokesperson for the City of London Airport said: "We are aware of Extinction Rebellion's threat of protest at London City Airport from Thursday 10th October and are working with the Metropolitan Police to ensure the safety and security of our passengers, as well as minimising any disruption to journeys."
London City Airport ha committed to being carbon neutral by 2020, and to be a net zero carbon business by 2050.