Fire fighters battle underground blaze in Charing Cross basement
1 October 2019, 10:07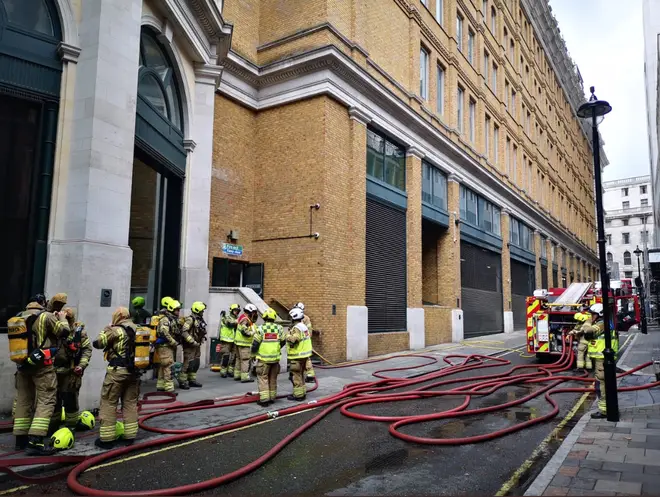 The fire service are investigating the fire after receiving reports of smoke in a basement on The Strand.
Six fire engines and around 40 fire fighters are responding to reports of a fire in a sub-basement at an office block in Northumberland Street, near Charing Cross.
The Fire Brigade was called at 09:06 AM.
250 people had already been evacuated from the building by the time fire crews arrived.
A spokesperson said: "Part of a server room in a sub basement in currently alight."
Fire crews from Soho, Lambeth and Chelsea fire stations are at the scene.
As of 11:15 AM, the fire is under control, but firefighters still are at the scene.
More to follow...