Fireman Sam dropped as fire service's mascot over 'inclusivity' fears
11 September 2019, 09:30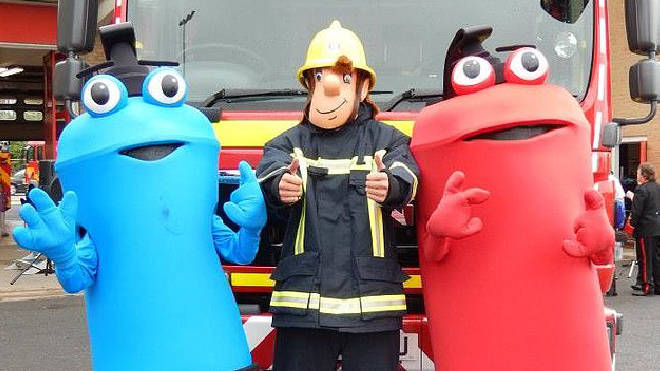 Fireman Sam has been dropped as the face of Lincolnshire Fire Service in a bid to make the fire service more inclusive.
In an email sent to staff, a senior fire official said: "A decision has been made not to include images of Fireman Sam on posters or advertising going forward, as it does not reflect the inclusive nature of Lincolnshire Fire and Rescue.
"Please can you ensure when you are designing posters that Fireman Sam is not used and more inclusive images are utilised."
The Fire Service will use their own mascots Freddy and Filbert, which are a red and blue fire extinguisher.
Earlier this year West Midlands Fire Service launched a campaign after they shared images of their female firefighters to encourage a four-year-old girl interested in becoming one.
West Midlands Fire Service posted a video after one mother tweeted her young daughter Esme thought only men could be firefighters.
West Midlands Fire Service made a video of female firefighters telling Esme that they are "firefighters and we're girls."
A London Fire Brigade spokesperson said: "Our #FirefightingSexism campaign has been about ensuring our firefighters are referred to by their correct job title and not one that reinforces outdated stereotypes and was last used in the 1980s. We agree with Lincolnshire Fire and Rescue Service that Fireman Sam does not reflect what we look like today, though for the record we would jump at the chance to work with Firefighter Sam because educating children about what we do and fire safety is so important.
"It's ridiculous that people are still surprised to see women firefighters and are still calling them firemen. In London, around 350 of our firefighters are women."