Firework aimed at London ambulance as it raced to emergency call
6 November 2019, 10:44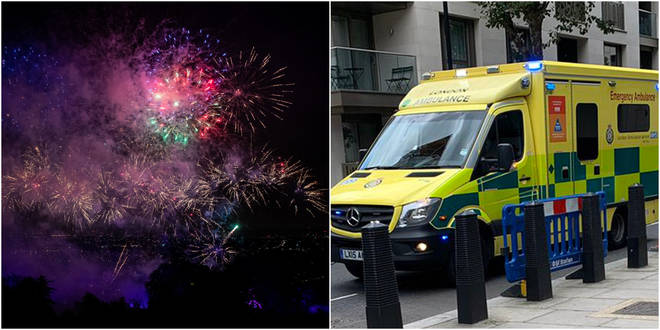 A London ambulance responding to an emergency call was targeted by hooded youths who fired a firework at it.
As the ambulance was rushing to an emergency call, the group of hooded youths aimed a firework into the vehicle's path, forcing the driver into an emergency stop.
The firework passed under a car between the ambulance and youths and exploded, sending coloured projectiles showering onto the windscreen.
The incident took place on the evening of Saturday 2nd November at around 9pm in the Finsbury Park area in north London, not far from the station.
The vehicle was undamaged.
The London Ambulance paramedic driving the vehicle at the time said: "This was a close call for me and my crewmates as a firework was aimed towards our ambulance and exploded as I drove on blue lights and sirens to an incident.
"Behaviour like this causes accidents and endangers people's lives - ours included."
We can't believe we have to say this, but aiming fireworks at our ambulances is #NotPartOfTheJob

The crew -who were driving on blue lights to an emergency- were forced to swerve & stop.

Luckily there were no patients in the back, but putting our crews in danger is unacceptable.

— London Ambulance Service (@Ldn_Ambulance) November 5, 2019
London Ambulance Service tweeted about the incident on Bonfire Night, prompting outrage from social media users.
Once user commented: "That makes me mad, people have no thought for others and don't care whether they put lives in danger. Glad ambulance crew are ok. They do amazing job every day and should be proud."
Another said: "Disgraceful. Thank you for your service and apologises for the disrespectful people that abuse you."
One said: "Words fail me!! I am disgusted to read this. I am glad the crew were ok and thank you all for the amazing work you do."
The Ambulance crew then tweeted: "Thank you for all the support on this post, which the crew have seen too.
"Sadly this isn't the first time it has happened Putting crews in danger in such a way & potentially harming patients or delaying/stopping us from helping someone in need is unacceptable #NotPartOfTheJob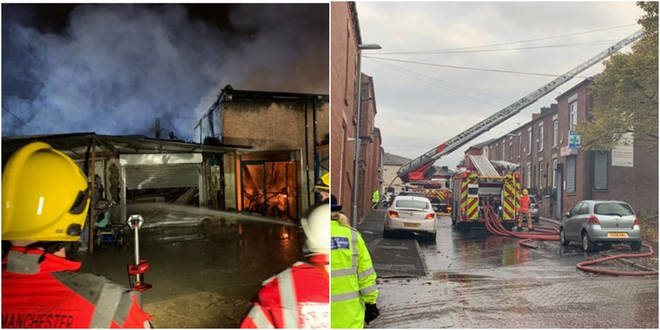 In Greater Manchester the fire services were called out more than 200 times on Bonfire Night.
A gang of 40 youths threw fireworks at a crew in Hyde and 20 did the same in Oldham.
There were six attacks on firefighters in Scotland, with no serious injuries reported. Firefighters were called to 665 incidents including 359 bonfires.
Two men were also arrested in Edinburgh for supplying fireworks to young people. They had their van seized after fireworks were aimed at police officers.