First Christmas card goes on display next month
8 October 2019, 19:54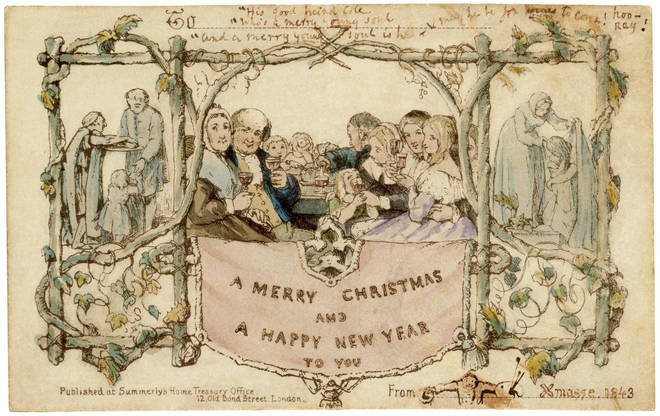 The world's first Christmas card - printed in 1843 - is going on display in London.
The hand-coloured scene shows a family gathered around a table, drinking wine and carving a turkey.
The card was the brainchild of Sir Henry Cole in Christmas 1843, the same year Dickens's Carol was published.
Sir Henry was a busy civil servant and lacked the time to write to all his family and friends. So he commissioned artist John Callcott Horsley to design a card with the message, 'A Merry Christmas and a Happy New Year To You'.
The idea took a while to take off, with the next design not being printed for another 5 years.
Only 1,000 copies of the hand-made card, which cost a shilling, were made for Christmas 176 years ago.
The trend did not take off straight away, but after five years a tradition started that continues to this day.
The exhibition, Beautiful Books: Dickens And The Business Of Christmas opens on November 20 this year at the Charles Dickens Museum in London.