Freight train derails and catches fire in Illinois
10 September 2019, 22:13
Homes have been evacuated after a freight train derailed and burst into flames at a depot in Illinois.
Residents are being housed at a nearby shelter, according to local reports.
It is as of yet unclear what caused the explosion, which happened at 1pm local time.
Emergency service workers are at the scene attempting to control the blaze.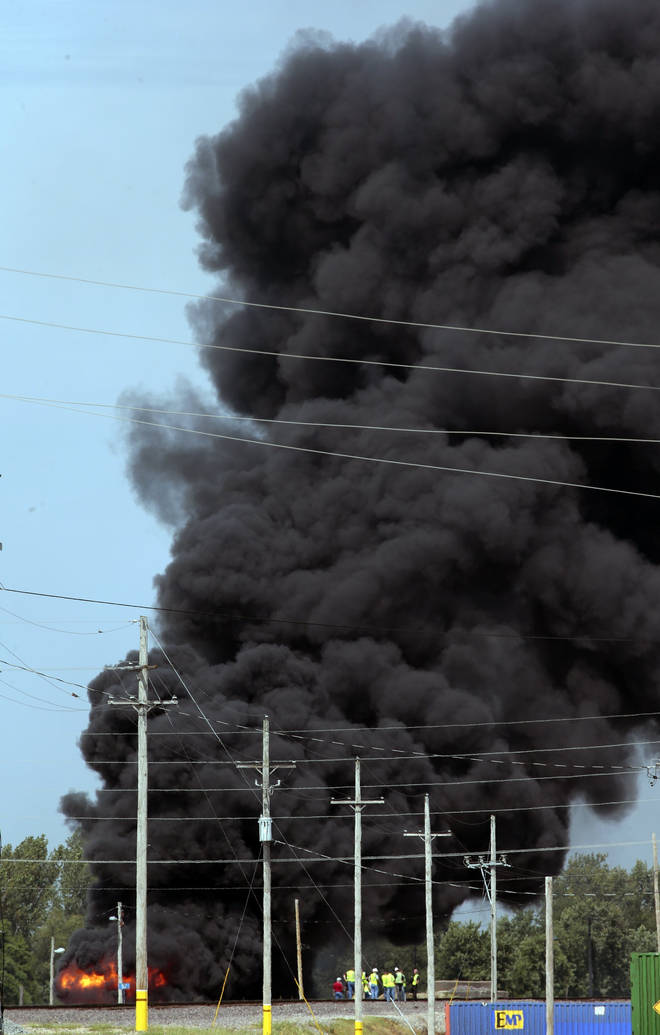 St Clair County Emergency Management Agency confirmed wrote on Facebook: "First responders are on scene of a multiple train car derailment on Carondelet Avenue in Dupo. We will post updates as they become available."
Dupo Mayor Jerry Wilson said Dupo High School and a grade school were being evacuated as a precautionary measure.