'Disgusted' funeral director threatens to leave coffin at council offices after parking ticket
4 October 2019, 11:53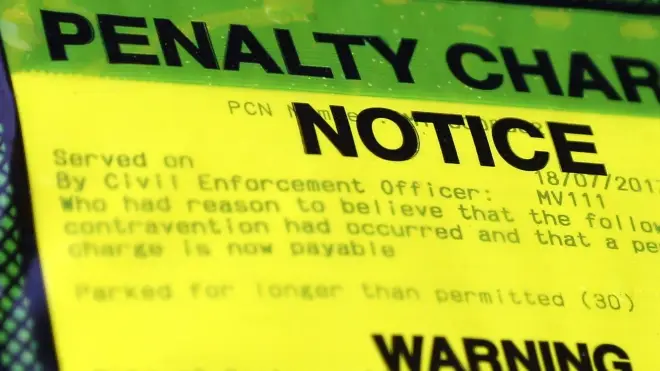 A funeral car has been given a parking ticket in Northampton as the owner was loading a coffin into the vehicle.
The funeral director said he would appeal the decision to fine a black limousine, parked while a worker was loading a coffin into a nearby hearse.
Mark Elliott said the he was "appalled" by the £70 fixed penalty notice, issued just minutes before collecting a grieving family.
The vehicle was left on double yellow lines near a Northampton funeral parlour, which Mr Elliott claims he has been able to do in the past.
He told reporters: "I thought it was unbelievable. I was speechless. I couldn't put it into words at the time, I was just appalled.
"It's quite clear it's a funeral car. It's black and it says 'funeral service' in the window.
"If the council don't overturn this ticket I'm going to leave a coffin at the council headquarters front doorstep. I'm just that disgusted."
Northamptonshire County Council has responded by saying that because the limousine was parked inappropriately and "not outside the funeral parlour" it could not be excused from being issued a ticket.
A spokesperson continued: "Anyone who has received a penalty charge notice can appeal via the normal process."