Further flooding expected across England after days of misery
10 November 2019, 20:53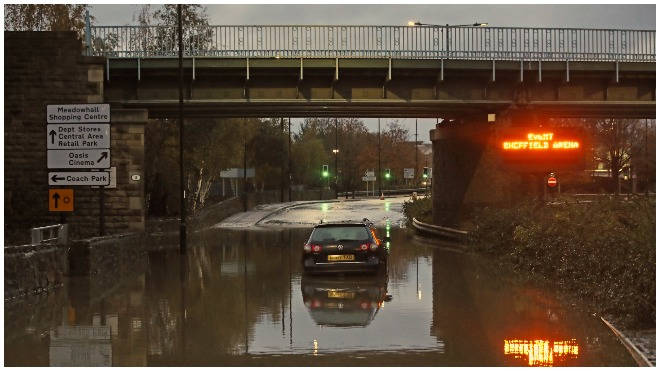 Further flooding is possible across major parts of England after towns in the Midlands and the North were hit just days ago.
Over 150 warrnings of possible flooding are in place around the Midlands and the North of England - including five 'danger to life' alerts issued in towns near the River Don.
It comes just days after a month's worth of rain hit town in those regions in just a few days.
Residents in the cut-off village of Fishlake, near Doncaster, have been asked to evacuate by the local council, who are no longer providing support.
Several hundred locals have already left their homes, but others are staying put to assist those not yet able to leave.
Those stranded in their homes were supplied with food by a local pub, but the owners took to social media on Sunday to say they were "fuming" that Doncaster Council had not kept them supplied.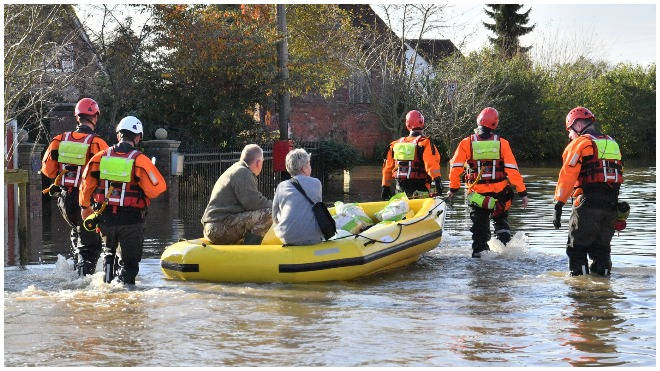 The Met Office said on Sunday that more rain is expected to hit the UK overnight and has issued yellow weather warnings for heavy rain on Monday, Tuesday and Thursday.
All cover parts of South Yorkshire and areas along the River Don, which remains high along its length.
Meteorologist Sophie Yeomans said a weather system moving across Europe will cause a "fair amount" of rainfall across England and Wales throughout the week.
The rain is forecast to reach Northern Ireland first on Sunday evening before hitting Wales and north-west England later in the night, and then spreading across the rest of the UK into Monday morning.
Prime Minister Boris Johnson has said he is "in awe of the community's spirit and resilience" following flooding in South Yorkshire and the Midlands.
Mr Johnson described the floods as an "awful ongoing event" and praised the "heroic efforts" of the emergency services.
He said he was receiving regular briefings on the situation and the Government's emergency Bellwin scheme had been activated to reimburse eligible councils for certain costs they incur.
The Prime Minister visited Derbyshire on Friday, when he said the widespread flooding across the UK "is not looking like something we need to escalate to the level of a national emergency".