Gordon Brown warns no-deal Brexit is like 'putting a gun to your own head'
7 October 2019, 22:13
When Global's Newsroom asked former Prime Minister Gordon Brown if he thought John Bercow would make a good 'caretaker' Prime Minister to lead a government of national unity, Mr Brown said he didn't "think personalities really matter."
He said he was more worried about the "dis-unity of the country, the divisions right across, even families, over Brexit."
Mr Brown said he was concerned at the "extent to which we are putting our future at risk by toying with the proposals that nobody would have considered" when the country voted to leave the EU in 2016.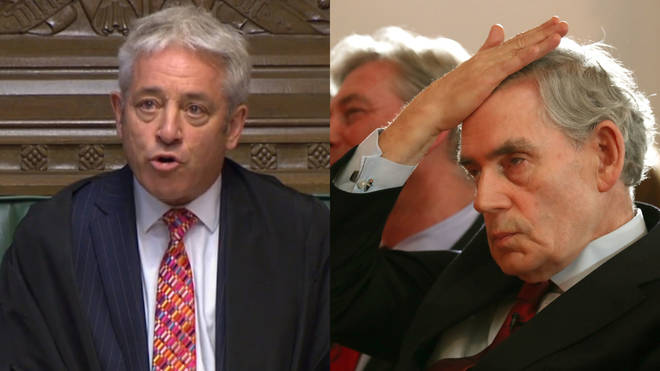 "Remember, they promised us strong and stable government," the former PM said, "remember they promised that Brexit would be smooth and orderly.
'Well, nothing is further from the truth."
Mr Brown said he was less concerned about "whose going to do what" and more about "what's going to happen to our country."
He warned that we needed to "avoid a no-deal Brexit" in the "next few days."
Mr Brown said the "danger" was that the government "tries to get away with a no-deal."
"Parliament doesn't want it, all the opinion polls in the country say they don't want it," he said, adding "I doubt if the European Union want it."
Likening a no-deal Brexit to a "self-inflicted wound" Mr Brown said it was "like putting a gun at your own head and threatening to shoot if you don't get your own way."
Watch the whole interview in the clip at the top of the page.