Greenpeace blocks BP office entrance with 500 solar panels to welcome new CEO
5 February 2020, 12:22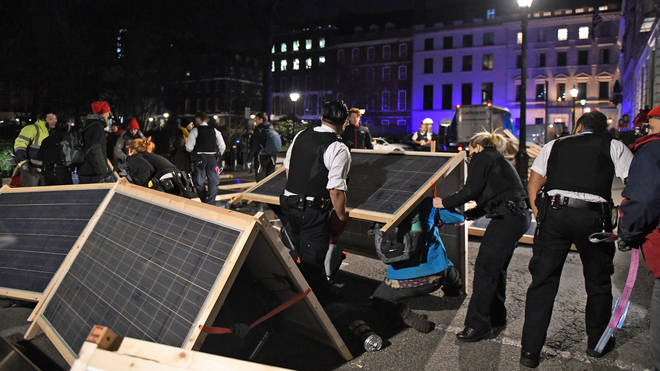 Greenpeace activists have erected 500 solar panels outside the London headquarters for BP to mark the first day on the job for the company's new chief executive.
Around 100 activists erected the solar panels to block the building's six entrances, while others locked themselves to oil barrels, a statement from the environmental group said.
The demonstration was organised as a call to BP's new chief executive Brendan Looney - whose first day is also on Wednesday - to consider "how to stop causing the climate crisis".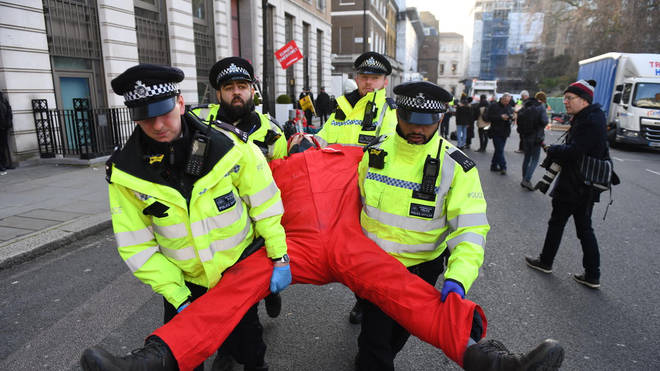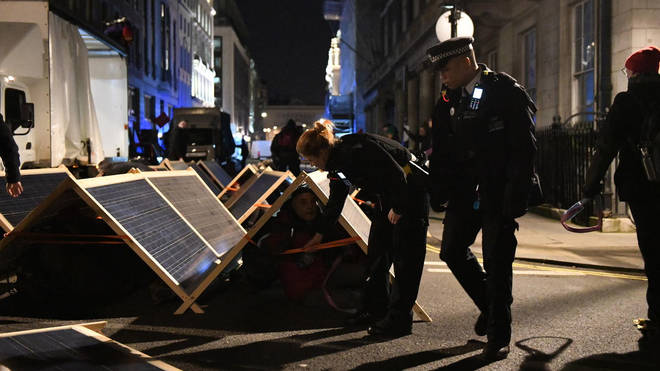 "Their new CEO needs to accept that if BP wants to keep trading in the twenty-first century, they need to switch to 100% renewable energy," Richard George, a Greenpeace campaigner at the protest, said.
He added: "We're not going to settle for a green-themed rebrand, solar panels on their petrol stations or wind turbines on their oil rigs.
"The only realistic response to the climate emergency is to cut emissions. BP need to stop wasting billions drilling for more oil and gas that we simply can't burn, and produce a plan to get out of the oil business entirely."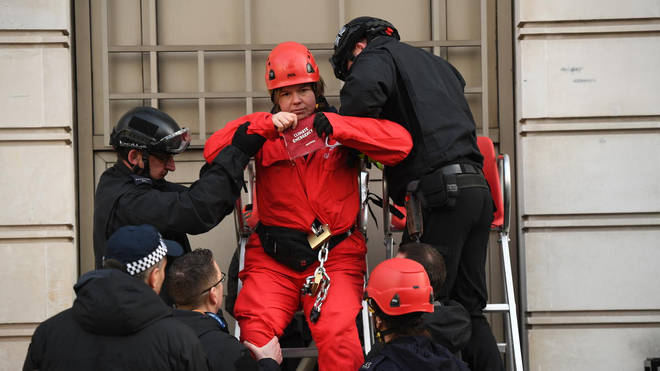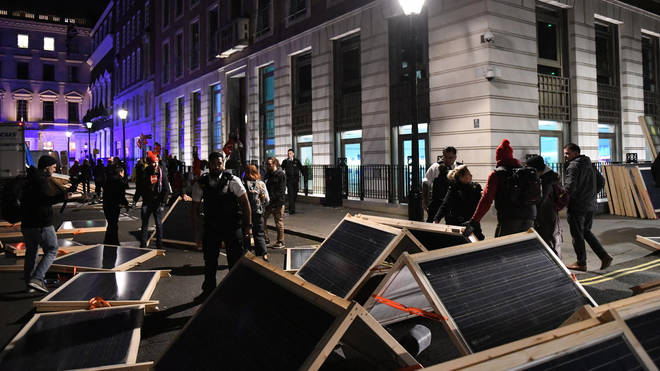 In response, BP said Mr Looney was currently in Germany but "understands the frustration and anger of protesters in London."
It added: "He shared their deep concern about climate change and will set out how his low carbon ambition for the company next week.
"He hopes that what he has to say then will give people a sense that we get it and are very serious about working to address the problem."
This is not the first time the environmental group has targeted BP.
In May last year, activists also blocked the entrance to the company's headquarters to demand a halt to new oil and gas explorations.
In June, they occupied a North Sea oil rig, leading to a court injunction taken out by BP and more than a dozen arrests.